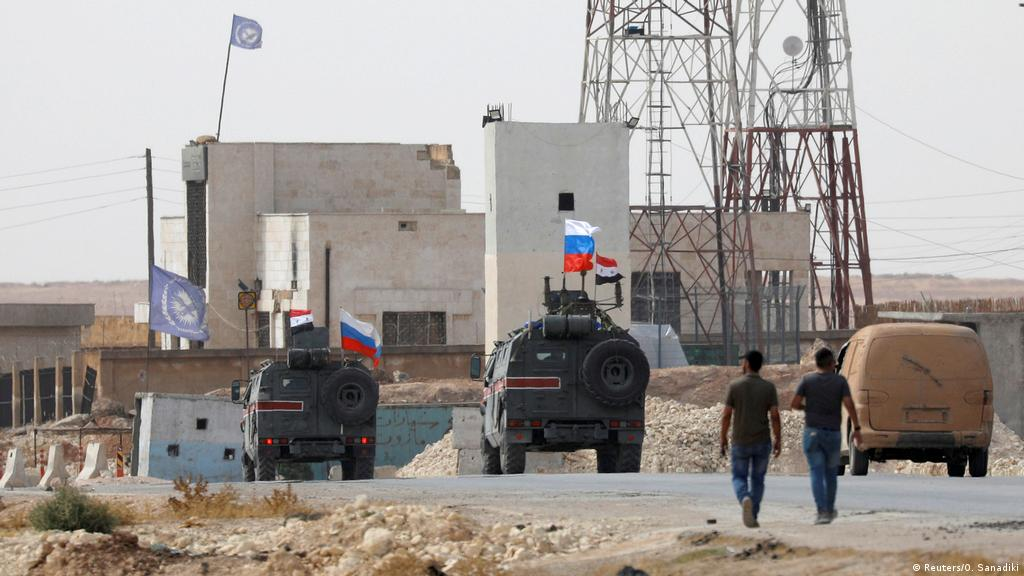 According to reports, there has been tension in the relationship between the SDF and the Russians in Manbij, east of Aleppo.
The Tayha crossing, southwest of Manbij, which separates the areas controlled by the Syrian Democratic Forces and the regime in the eastern countryside of Aleppo, witnessed military tensions between the two sides.
The issue began after the Russian forces entered with a military convoy to the area without prior coordination with the SDF.
The SDF confiscated a Russian vehicle, and the antagonism was followed by flights of Russian helicopters over the region as a sign of force.
It is worth noting that the leaders of the SDF have recently expressed their resentment at the rapprochement between the Assad regime and Turkey, which is reportedly sponsored by Russia.