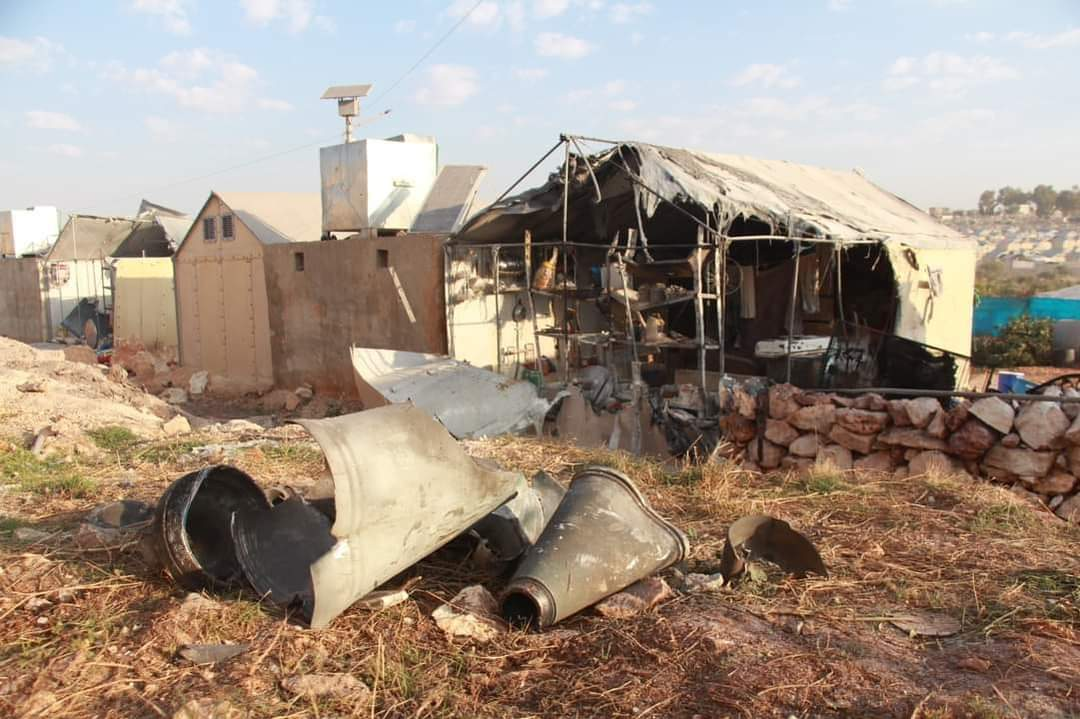 This morning, regime forces, as well as Russian airstrikes targeted, several camps on the western outskirts of Idlib city with cluster bombs and missiles, which lead to over 80 casualties, mostly women and children.
The bombardment has also caused a large wave of displacement, as hundreds of families have sought to move out of their homes to safer areas.
Nine camps have been targeted, and 22 tents have been completely destroyed. Reportedly, 3488 IDP families have been affected by the shelling and bombing.
The Syria Response Coordinators called for initiating "a broad and complete international investigation with absolute impartiality and transparency into the recent crimes committed by Assad's forces and their allies".
The team warned that this bombing is working on a policy of demographic change by forcing thousands of civilians to be displaced repeatedly.
Afterward, military factions from the Fathul Mubeen operations room responded to the massacre by bombarding regime positions in Saraqeb with Katyusha rocket launchers.
Meanwhile, representatives of the Ministry of Development and Humanitarian Affairs have visited the affected camps to assess the situation to support the victims of these bombings.