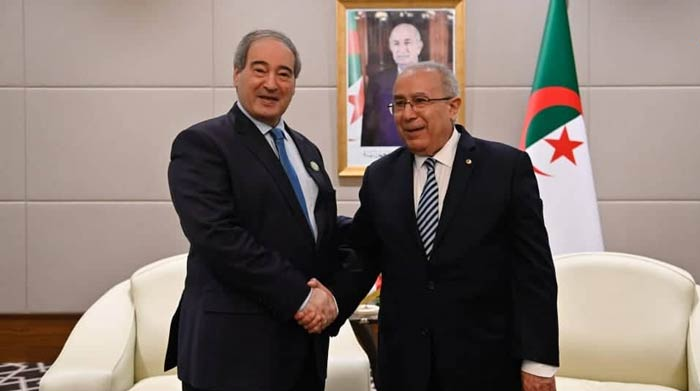 Syrian diplomat, Dani al-Baaj revealed the reason why the Algerian regime raised the flag of the Assad regime at the most recent Arab summit.
Al-Baaj said: "Algeria's goal in raising the flag of the Syrian regime during the Arab League summit was to send a political message."
He explained that this political message is that it recognizes the Assad regime as a representative of Syria.
Al-Baaj indicated that the regime's return to Syria's seat in the League is currently excluded as it needs some "radical changes" and Arab consensus.
The Algerian regime never severed its relations with the Assad regime, despite the massacres it committed against the Syrian people throughout the years.
Over the last few years, some of the Arab nations have already normalized their relationship with the Assad regime, including the UAE and Jordan after they had cut off ties at the beginning of the Syrian conflict.