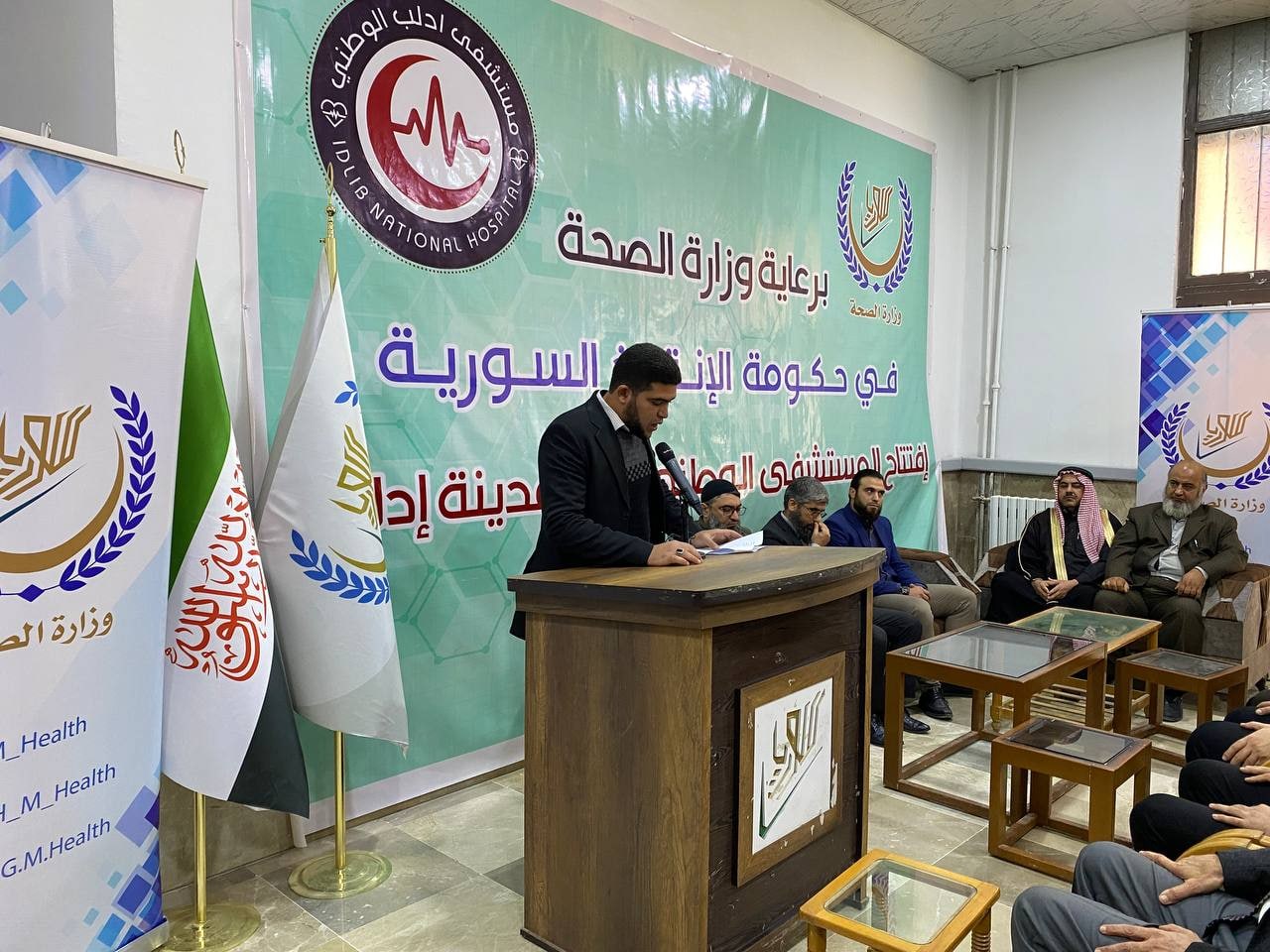 Today was the reopening of Idlib National Hospital, after being out of service for a year due to a lack of external and organizational support.
The hospital is the first of its kind in the liberated areas that specializes in all types of internal diseases and is currently affiliated with the Ministry of Health from the Syrian Salvation Government after it stepped in to reopen it.
Some of the attendees for the relaunching of the hospital included the General Shura Council, SSG officials, members of Idlib University, hospital directors, as well as some of the most prominent doctors and dignitaries from the region.
Despite limited resources, the SSG has bolstered all its facilities for resuming services and operations, equipping it with the latest medical equipment, and placing the best medical staff in the hospital.
The reopening of the hospital comes in less than a month after HTS leader, Abu Muhamad al-Jolani announced, during a meeting with the SSG, the restarting of schools in Idlib after internally allocating funds.
Idlib has been in the midst of difficult circumstances, where they have to defend the region from Assad, Russian and Iranian aggression while trying to assemble a functioning infrastructure.