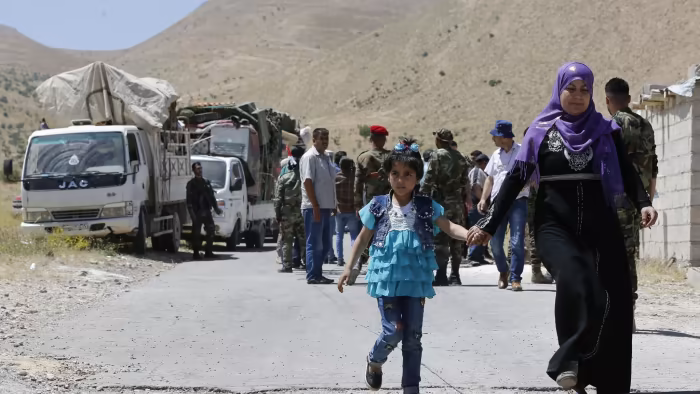 The Assad regime has arrested some of those who recently returned from Lebanon, according to Sawt al-Asima news agency.
They mentioned: "The regime's security services have arrested seven individuals, including a woman, after they had returned to the Damascus countryside. It was a part of the Lebanese government's plan to send the Syrians back to their homes."
In addition to that, they arrested two youths, Majed Tafiliya and Ali Badi Fayyad, who were among those in the convoy which was carrying the returnees.
The agency stated that the Military Security branch launched a campaign in the towns close to the Lebanese border in the countryside of Damascus that lasted for 48 hours.
Reports suggest that Lebanon has begun to forcibly deport Syrian refugees to regime-controlled areas, under the pretext of "voluntary return".
The United Nations, several international human rights organizations and activists have continuously reiterated that Syria is still not safe for Syrian refugees to return to.
Since last year, Assad has called refugees to "come back home" calling it "safe". However, most of the returnees have been arrested, detained or harassed by the regime security and intelligence.