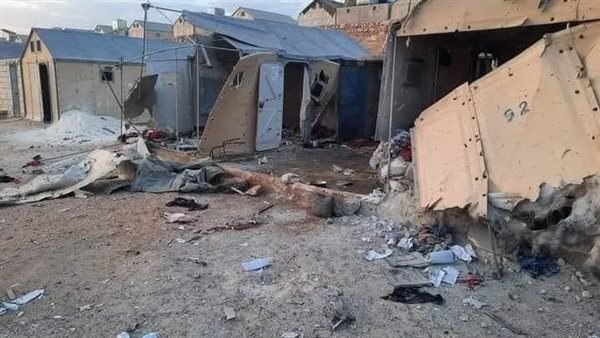 The Syria Response Coordinators have documented the number of civilian infrastructures bombed by the Assad regime and its Russian ally since the beginning of 2022 in northwestern Syria.
They reported that "the number of civilian infrastructures targeted by the Assad regime and the Russians in northwestern Syria reached up to 74."
Among those targeted were 46 IDP camps, seven educational institutions, five medical centers, and 16 other facilities.
The number of civilians affected by the bombardment reached over 32,784 from the IDP camps, 5,893 children from educational institutions, 135,748 receiving medical care, and 745,843 from other facilities.
It stated that the Assad regime, Russia, and the SDF were the parties most responsible for it, and the locations targeted were 31 in Idlib and 43 in Aleppo.
The number of civilian casualties reached – 14 killed, including four women and five children, and 92 wounded, including 18 children and 14 women.
The liberated areas of northwestern Syria are supposedly under a ceasefire agreement signed between Russia and Turkey in the spring of 2020. However, the Assad regime and Russia have never ceased to violate the truce, bombarding and killing civilians on a regular basis.