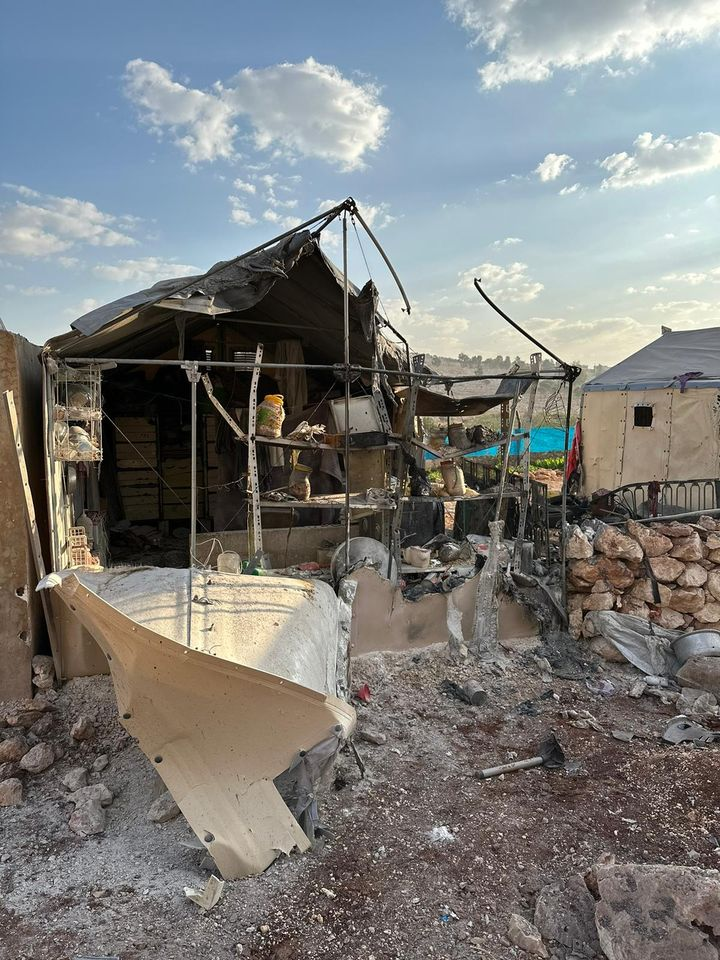 The Assad regime considers bombarding the liberated areas of Syria "a right and duty, to protect the lives of citizens and ensure their security." These statements came days after the bombing of IDP camps in western Idlib countryside.
The regime's Foreign Ministry justified the massacres it has committed by claiming that striking the liberated areas are "due to its affiliation with al-Qaeda, ISIS, and other terrorist organizations."
The ministry twitted: "Fight against terrorism will continue until all Syrian territory is cleansed of every terrorist and security and stability are restored to all regions."
However, on Sunday, Assad's forces committed a massacre by indiscriminately bombing the IDP camps and killing and wounding over 80 civilians, mostly women and children who were already displaced and living under harsh conditions.
Activists and organizations have stressed that international silence regarding the regime's massacres has only paved the way for them to continue their violations against innocent civilians in the liberated areas of Syria.