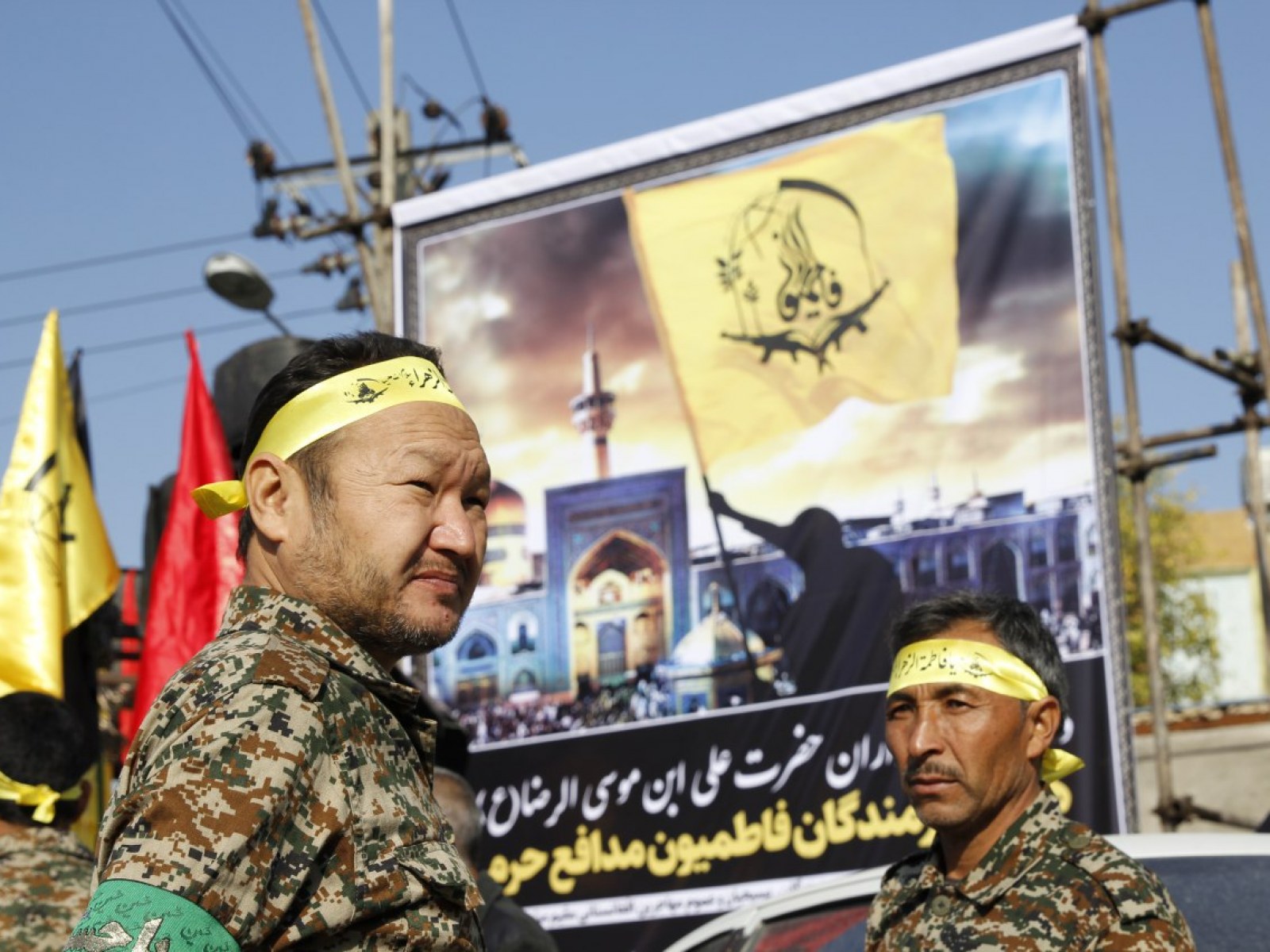 Recently, thousands of foreign militants, fighting for the Assad regime, from Iran, Afghanistan, Iraq and Lebanon, have settled in the villages and towns of Homs.
These foreign fighters entered the areas of al-Ashrafiya, al-Najma, al-Aminiya, Kafr Abd and al-Mukhtaria, in Homs countryside.
Moreover, the Fatemiyoun brigade, affiliated with the Iranian Revolutionary Guards, was transferred from Deir ez-Zor to the city of Palmyra, eastern Homs, after their bases were struck by Israeli air raids, which resulted in a high number of casualties.
Two weeks ago, Israeli airstrikes targeted arms shipments, coming to Iranian forces in Syria ,near the al-Qaim crossing with Iraq.
The areas have been turned into military barracks and centers for spreading Shiism in the region, preaching and practicing religious beliefs, aiming to change the demographics of the place.
In addition to that, they have opened training camps in the sub-districts of al-Talila and Sukkari, near Palmyra.
Sectarian flags can be seen on the entrances and rooftops of the Iranian headquarters in the region.
Over the years, after occupying and displacing millions of Syrians, Iran and the Assad regime have been replacing the locals with foreign militias.