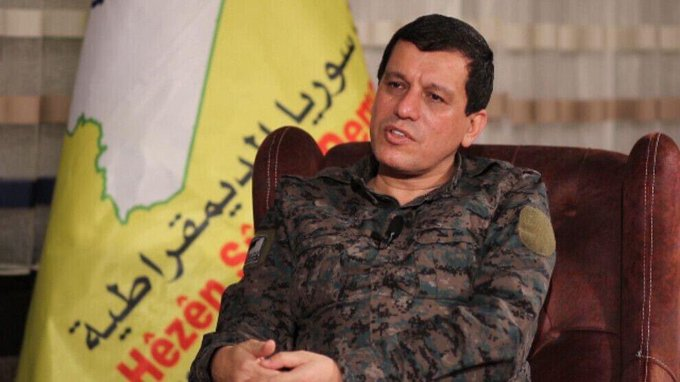 Yesterday evening, the Syrian Democratic Forces announced that they had stopped coordinating with the international coalition, led by Washington, to fight ISIS.
SDF commander, Mazloum Abdi said: "We can say that our operations against ISIS with the international coalition have stopped as we are preoccupied with the Turkish attacks."
According to the SDF commander, "coordination with Russia on the ground was also affected by Ankara's actions."
Mazloum Abdi stated: "The Turkish state targets civilians and wants to occupy their land. The relevant forces must do their duty."
He hinted that there has been no response (by the US) to the attacks that targeted them and warned of "a major catastrophe" as a result of the Turkish bombardment.
Moreover, Abdi tweeted that "the bombing is not in favor of any party. Our door is open to the government of Damascus, and we call on the Syrian Army to fight alongside us."
Yesterday, Turkish President Recep Tayyip Erdoğan stated: "We will clean up the region of Tal Rifaat, Manbij and Kobani," and added that "the air operations were just the beginning."