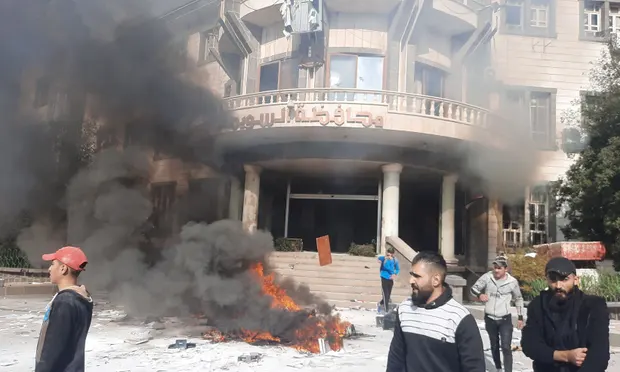 The National Defense in As-Suwayda, affiliated with the Iranian militias, searched and investigated, under the order of the security services, the individuals who participated in the protests that erupted last Sunday.
According to a report by the Neda post news agency, vehicles known to belong to members of the National Defense, such as Alaa Abu Asali, their security official, roamed the streets of the city in search of the suspects.
On the other hand, several participants in the recent demonstrations received threats from anonymous accounts on their Facebook pages. The posts threatened them to "stop talking and publishing anything related to the deteriorating living conditions that the province faces".
Last week, As-Suwayda witnessed popular protests against the Assad regime and their inability to solve the disastrous living conditions there, as the regime headquarters was stormed and burned completely.
However, these actions came to a halt soon afterwards, and a leader of the Air Force Intelligence department of the Assad regime, Major General Ghassan Ismail, threatened the locals with being burned to death.