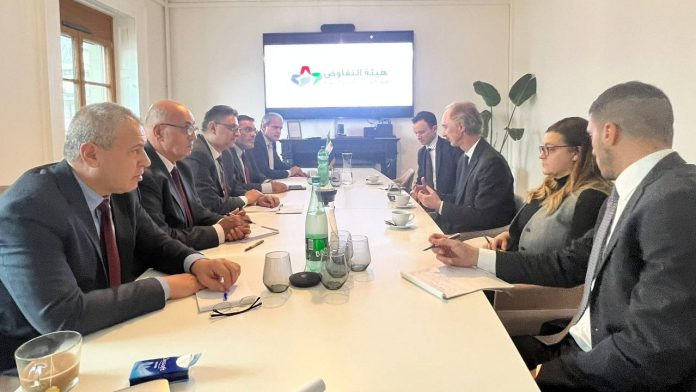 The Chairman of the Syrian Negotiation Commission, Dr. Badr Jamous, confirmed that the commission is working to revive the Syrian political file and keep it on the UN's agenda.
Jamous said in an interview with journalists, after a meeting last night: "The Commission held several meetings recently, in Berlin and Geneva, during which international and influential parties met to discuss the Syrian file."
The head of the SNC spoke about his meeting with the UN envoy Pedersen in Geneva. Their discussion focused on the latter's meeting with the Assad regime, and his continued obstruction of the political file, especially the Constitutional Committee.
Jamous stressed that the position of the negotiating body "will not change", and that the committee does not accept remaining under the authority of the Assad regime and Russia, while they disrupt the political process. He also stressed the importance of the role of the United Nations to take up its role.
When asked whether the Turkish policy regarding the political solution in Syria has changed, Jamous replied: "There is no change in the Turkish policy towards the political solution in Syria, and this is what we notice from the Turkish statements or in the meetings we have conducted."
He explained that to move the Syrian file internationally, the committee is preparing to visit Paris, London, Brussels and Washington, followed by Arab countries, led by Qatar, Egypt and Saudi Arabia.