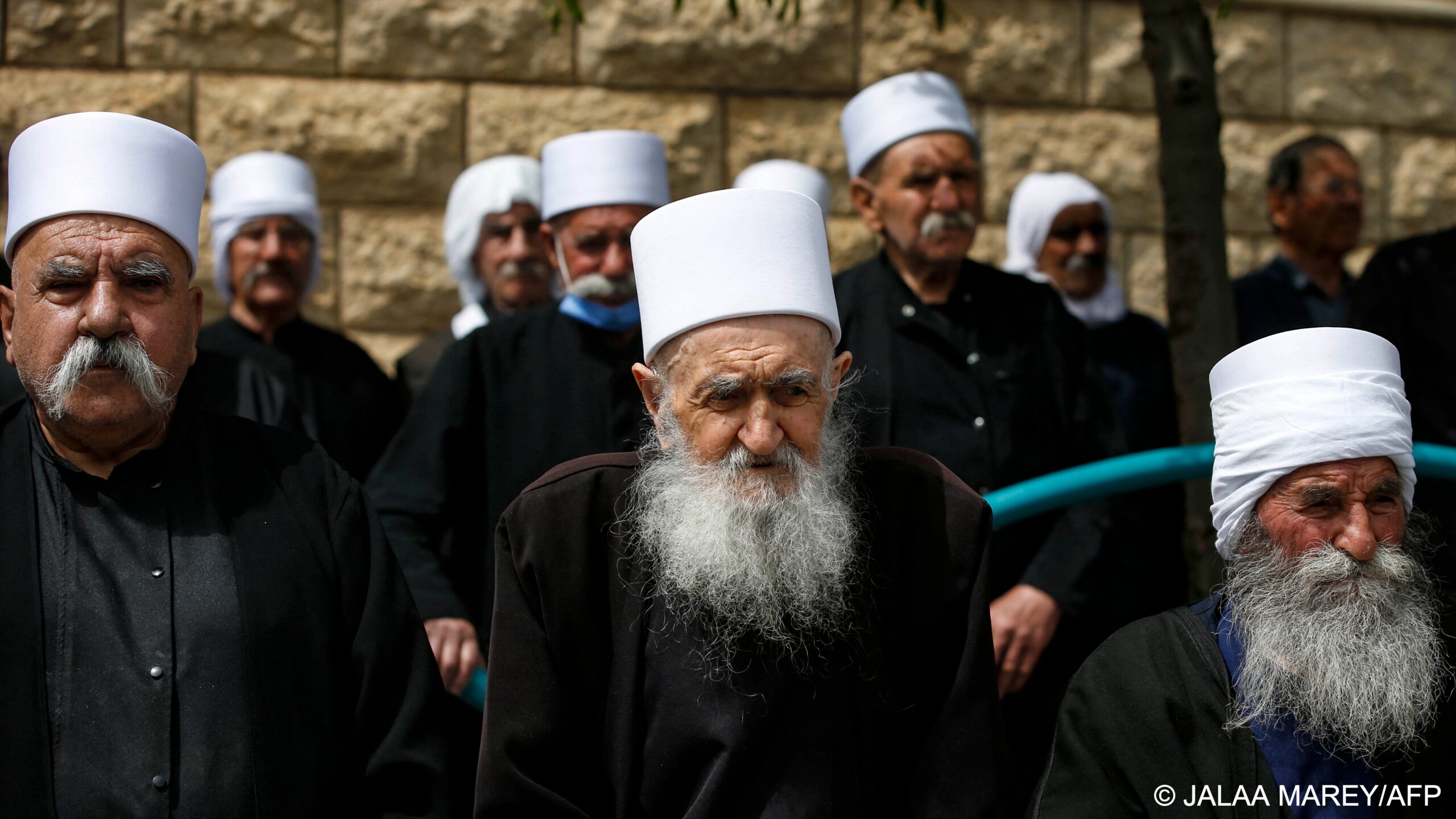 Representatives of the Druze community in as-Suwayda, called the Men of Dignity, have entered into negotiations with the Syrian regime to release eight individuals who were arrested over seven months ago by the security branches last year in the province.
According to the Neda Post news agency, the leader of the movement, Yahya al-Hajjar, received a request from the detainees' families to intervene and help to get their family members released, and not to refer them to the regime's judiciary.
The eight young men were arrested after the regime forces attacked the village of Khazma, south of as-Suwayda last June.
The sources confirmed that the families of the detainees appealed to several parties for their release but their efforts were unsuccessful.
The Suwayda 24 news agency reported that "the Men of Dignity Movement called on the Syrian regime to release them as they were not involved in any hostility against the latter, stressing that it is determined to free them and return them to their families as soon as possible."
During the past years, local military factions in as-Suwayda managed to bail out dozens of detainees in the prisons of the regime, by exerting pressure on the regime's security branches by blocking roads and besieging detachments and headquarters.