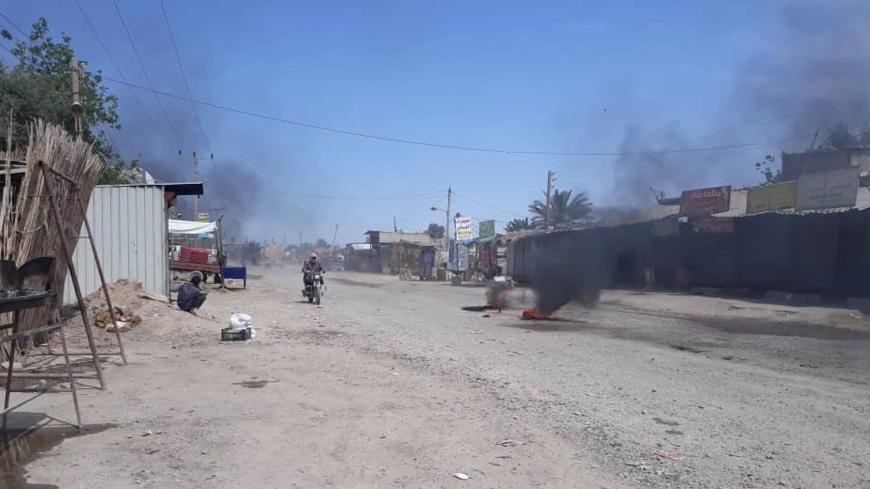 On Sunday morning, the people in the towns of Deir ez-Zor restarted to protest, calling for the release of the detainees held by the SDF without clear charges.
Reportedly, the towns of Ezba and Muzila in the countryside of Deir ez-Zor witnessed the demonstrations developing into clashes between the two sides.
The SDF tried to disperse the crowd by force, firing bullets in the air. This, in turn, was followed by the demonstrators throwing stones at them.
The head of the Deir ez-Zor Military Council, Ahmad al-Khabil, also known as Abu Khawla, visited the area of tension to try to exploit the situation and turn it in his favor and direct the protesters against the Kurdish leaders of the SDF.
Al-Khabil appeared in video clips trying to calm the enraged locals after he made promises to intervene and try to solve the issue of the arrests, as he is from the Arab tribes of that region. He also promised to release all those who were not involved in hostilities.
Moreover, a week ago approximately, some of the areas of Deir ez-Zor countryside came across similar demonstrations, with no positive outcomes. After they have been renewed two days ago, there is a high possibility of further escalation after the expiration of the deadline they gave to the SDF.