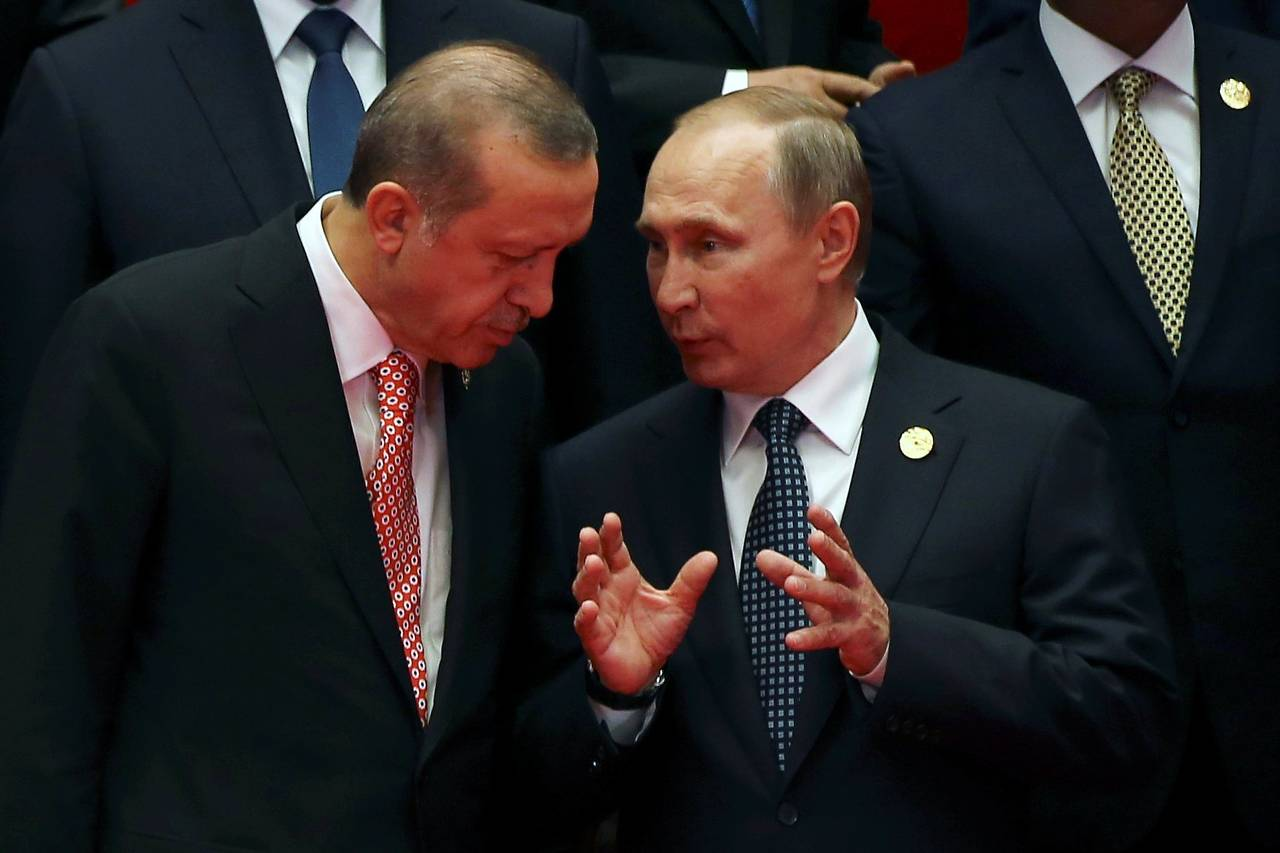 Last night, Turkish President, Recep Tayyip Erdoğan, and Russian President, Vladimir Putin, had a phone call to discuss several files, including the Syrian conflict.
Afterwards, the Kremlin mentioned in a statement that the two presidents discussed the normalization between Turkey and the Syrian regime, and Ankara's initiative for tripartite talks between Russia, Turkey, and Assad.
According to the statement, during the call, reference was made to "the importance of joint action between Russia, Turkey and Iran on the Astana track for the Syrian settlement."
The statement added that the two presidents discussed the situation in northern Syria, and confirmed their intention to develop cooperation between the two countries, including the gas center project.
The communication department in the Turkish presidency stated that Erdoğan and Putin discussed "steps to convert Russian grain into flour in Turkey and send it to African countries."
The two leaders also discussed developments related to the Black Sea grain shipping corridor agreement and the export of Russian ammonia, according to Kremlin's statement.