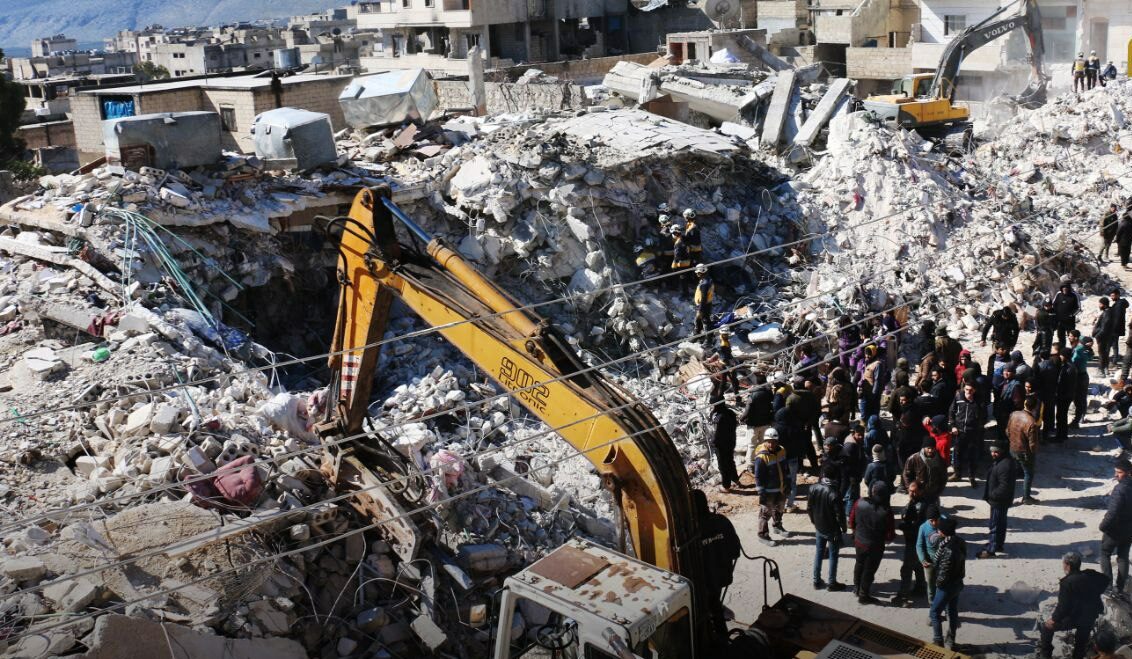 The Syrian people endure yet another day amid continuing aftershocks and cold with the fear of finding survivors waning as search and rescue operations enter their fourth day since the devastating earthquake which has torn through northern Syria.
A Heavy Toll
According to figures from the Syrian Salvation Government's (SSG) Ministry of Health and the Syria Civil Defense (SCD) more than 1,900 people have died in the disaster which has left over 4,640 injured. According to the SCD the "number is likely to rise significantly, hundreds of families remain under the rubble of destroyed buildings."
The Bab al-Hawa Border Crossing has also released a list of names of 340 Syrians who died as a result of the earthquake in Turkey and were sent to Syria through the Bab al-Hawa crossing.
Desperate but Determined
After nearly 80 hours of non-stop work search and rescue teams, consisting of the White Helmets (SCD), civilian volunteers, members of the SSG police and public security departments as well as military service members of HTS remain desperate but determined to save anyone who may yet remain trapped beneath rubble of the hundreds of buildings leveled in the quake. The teams are most active in the hard hit villages of Armanaz, Salqin, Harim and Biseniya in Idlib province and Aleppo's Jindires which has been almost completely leveled by the massive earthquake.
Too Late?
Local activists who were present at the Bab al-Hawa crossing earlier today when news of a convoy of 6 aid trucks entering through the border emerged have confirmed that no international or regional aid nor rescue teams have entered the liberated areas after fourdays of the devastating earthquake. They stated that the trucks that entered is part of the UN charity program to North West Syria and were scheduled to enter the area before the occurrence of the recent earthquake.
Despite previous claims by various outlets, the Bab al-Hawa crossing administration maintains that the crossing is open, fully functional and prepared to receive aid and facilitate entry.
Looking after the Survivors
While teams continue to rescue those who remain, thousands of now homeless people remain in need of food, shelter and medical care. Minister of Development and Humanitarian Affairs (DHA) for the SSG, Mohammed al-Bashir said, "we have increased the number of shelters, with 31 centers ready to receive the families affected by the earthquake, and we are working hard to secure their necessary supplies immediately."
The shelters currently provide emergency tent shelters in over 30 secure locations and the displaced are provided, heaters, fuel, medical visits and food parcels as well as blankets. However with many displaced and during the coldest days of winter much more is needed to ensure their safety and continued survival.