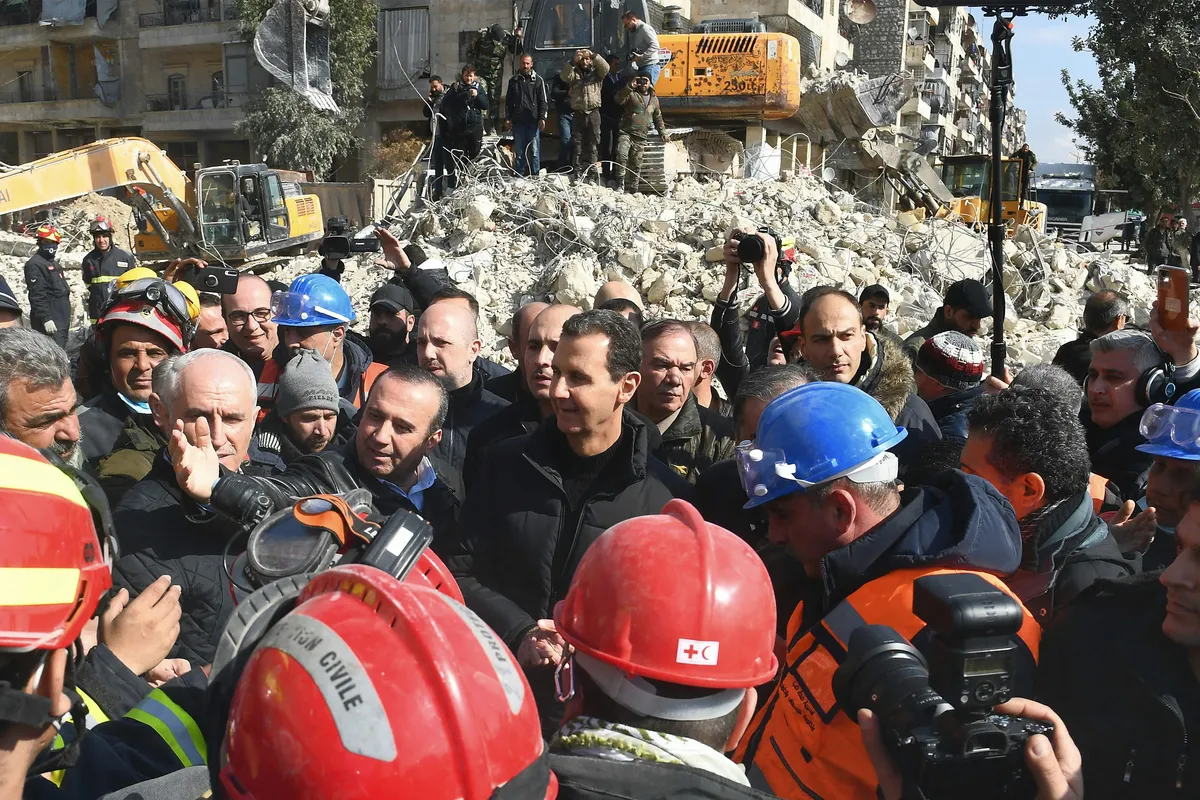 A new report released today by the Syrian Network for Human Rights (SNHR) confirms the number of deaths due to the tragic February 6th earthquake and examines the failed mechanisms and delayed repose of the international community that likely contributed to a number of those deaths. The report also shows that the Assad regime has greatly inflated the number of deaths in areas under its control.
The SNHR report puts the number of Syrians who died in Turkey at 3,841while those who died in the liberated areas of northern Syria are listed as 2,157 with only 321 deaths recorded in Assad regime-controlled areas.
According to the Turkish newspaper (KARAR), which quoted non-governmental organizations present in Turkey, about 6,100 Syrian refugees lost their lives as a result of the earthquake in the ten states in the south of the country, while many others are still under the rubble in Antakya, Kahramanmaras, Sanliurfa, Gaziantep, Nordag, Sahlia, Karkhan, and Samandag.
The paper said around 3,800 Syrians who died in the earthquake were buried in Turkey, while 1,392 Syrians crossed to Syria through the Bab al-Hawa crossing to be buried in Syria, with 914 deceased Syrians returned to Syria through the Bab al-Salama crossing for burial.
Minister of Health for the Syrian Salvation Government (SSG), Dr. Hussein Bazar said, "the number of Syrian victims who entered the liberated north through the Bab al-Hawa crossing from Turkey so far totals 1,399 victims," but noted that the numbers were continuing to rise as more bodies are recovered.
Assad's Ministry of Health in Damascus announced the "final death toll" of earthquake victims today, according to Health Minister Hassan al-Ghobash, "the final death toll from the earthquake reached 1,414 deaths and 2,357 injuries."
However, the SNHR report documenting the number of earthquake victims who died in regime-held areas tracks each death by region listing, 246 in Latakia, 41 in Aleppo City, 21 in Hama City, and two in the countryside of Damascus. The evidence shows that the Assad regime is exaggerating the death toll, as the Ministry of Health in Damascus claimed that 1,414 deaths had been recorded.
The amount of Syrian deaths is likely to greatly increase as retrieval operations continue in both Turkey and Syria however many deaths could have been prevented, especially in Syria had the response to the tragedy been more rapid as SNHR noted, "an investigation should be launched into why the UN and international community's response was days late, causing more Syrian deaths, and those responsible must be held accountable."