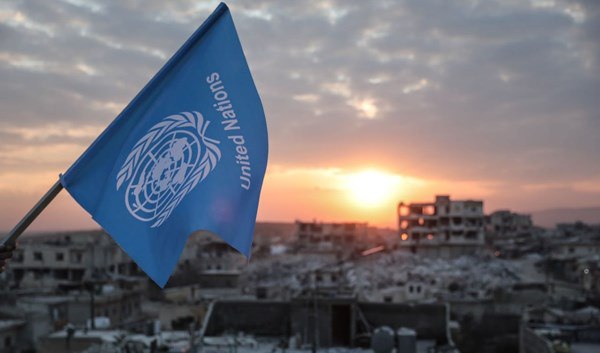 Ten days after the historic earthquake that devastated much of southern Turkey and northern Syria the number of deaths in the earthquake-stricken regions has surpassed 36,000 and is only likely to increase as retrieval operations continue. Now among the greatest priorities are providing shelter, food, and necessities to those who have lost their homes and belongings and medical aid to the overburdened healthcare sector.
Countries, like Saudi Arabia, which has sent three planes, and over 90 tons of aid to Assad-controlled Aleppo over the last few days, continue to send aid to the Assad regime giving many causes for concern.
Nearly a decade of evidence has shown that assistance delivered to Damascus seldom reaches those who need it. Even following the opening of two additional crossings amid concerns about the Assad regime's theft of aid is still being sent to Assad's government, despite suffering merely a few hundred deaths compared to the thousands in the opposition-held north.
A religious body associated with the Interim Government The Syrian Islamic Council said in a recent statement, "Closing borders in the face of aid for political purposes is unacceptable and unjustified, and countries must open borders and ensure that aid reaches the afflicted in any way. Nations that prevent the entry of aid except by an international decision are countries far from humanity. We Syrians reject what is happening in terms of supporting the Assad regime (the cause of the Syrians' catastrophe) under the name of 'humanitarian aid.'"
The UK said about its role in earthquake relief, "we are taking steps to facilitate the work of relief agencies in Syria without violating the sanctions targeting the Assad regime … and we remain committed to holding the Assad regime accountable for its heinous crimes against Syrians, including comprehensive sanctions."
"We do not support the normalization of relations with the Assad regime," began a statement from US State Department, "but we seek to deliver aid to the afflicted Syrians."
Earlier this week the UN called on nations to help fund a $397 million humanitarian relief program to aid the people of earthquake-ravaged Syria, however collecting funds and aid will not benefit the Syrian people if it continues to be handed over to the Assad regime.
According to many voices on the ground, aid must be given to the victims of this humanitarian catastrophe, but it must be given directly to those affected, and not entrusted to the government that has been killing them and destroying their homes for 12 long years before the devastating earthquake of February 6th.