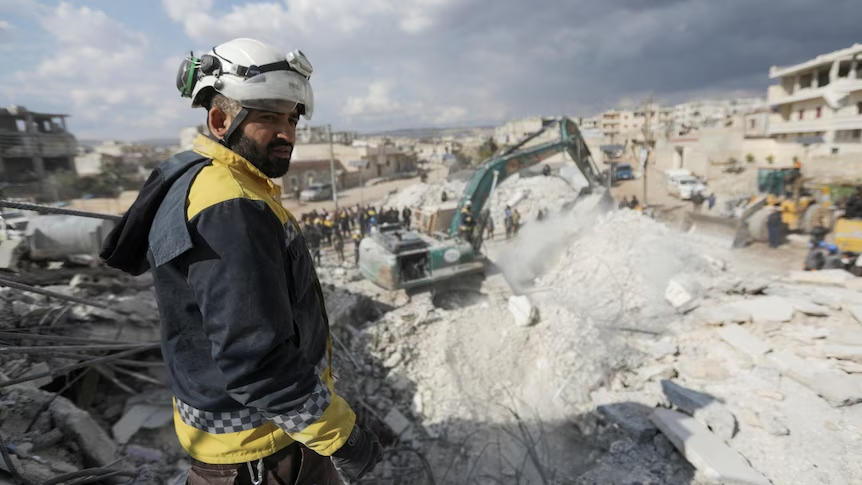 The Syrian Civil Defense teams continue to work to secure the areas by removing stones and concrete blocks that have gathered after the earthquake from residential buildings and mosques in the city of Kafr Takharim and the town of Azmarin, western Idlib.
The team placed warning signs on the cracked or damaged buildings to keep civilians away from returning to them.
A cluster bomb was detonated by the white helmets in a place near the city of Idlib that was bombed by the regime forces and Russia in the past. It was reported by one of the survivors of the earthquake, who was taking refuge on the outskirts of Idlib.
According to the civil defense team, there is great danger left by unexploded ordnance left by the regime, Iranian and Russian bombardment.
They reminded the civilians of the need to immediately inform its members at the nearest Syrian Civil Defense center of any foreign objects they see so that they are dealt with properly.
Over the years, remnants of missiles, rockets, and bombs have been a reason for the deaths of dozens of civilians, especially children, who are unaware of how to tackle the situation once they come across them.