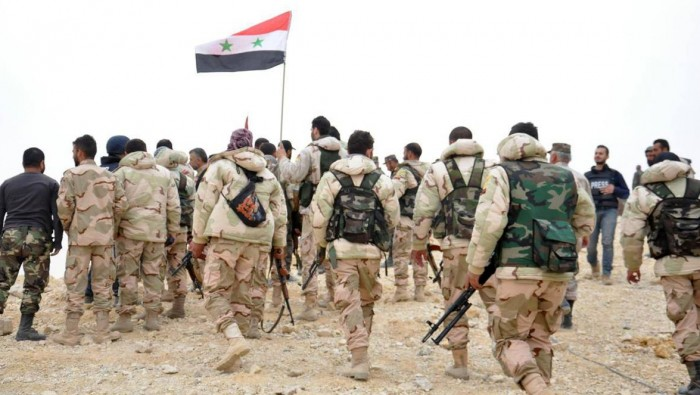 The Iranian forces in Syria have recently reinforced several of their checkpoints and established new ones within the province of as-Suwayda.
According to the as-Suwayda Network news agency, these checkpoints will be reinforced by members of the National Defense Forces and members of the Military Security in the area, which are affiliated with Iran, and members of the police.
This coincides with the assignment of a new commander for the police forces, Brigadier General Tamim Dandah, who comes from Tartous. Immediately after he was assigned, he met with the officers in command to discuss his readiness in conducting patrols around the region.
Earlier, Assad's forces sent military convoys of tanks to the province, the last of which was at the beginning of this month, excluding military vehicles and vans that enter the military units throughout the location daily.
The news agency reported that these checkpoints will not engage with those involved in transporting drugs to Jordan or promoting them within As-Suwayda, nor those affiliated with the regime's security services who are considered to be the protector of the Iranian project there.
The checkpoints will be a line of protection for arms shipments that Iran will transfer to the territory soon, and to reinforce military points in several locations within the framework of imposing control over the areas of the Druze community.
Activists from As-Suwayda also fear that the checkpoints would start arresting anyone linked or suspected to be opposing the regime and the Iranians while forcibly imposing its influence there.