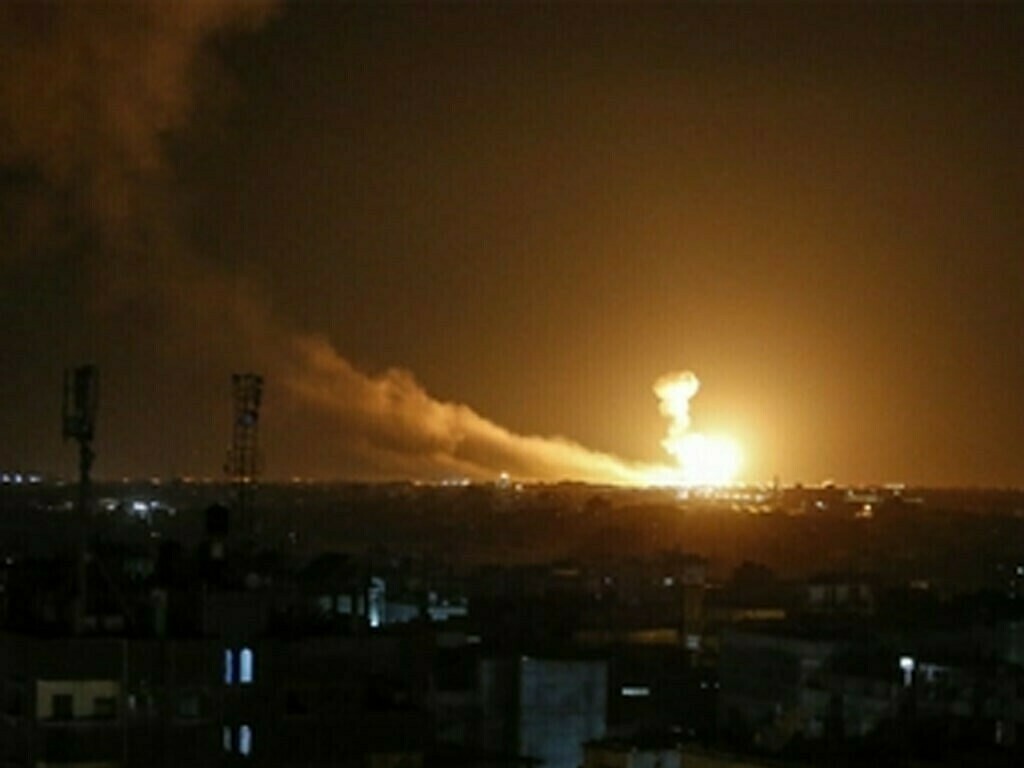 At around 1:30 this morning the air defense systems in Mount Qasioun and Wadi Barada. near Damascus were triggered and intercepted "hostile targets," according to the Assad regime news outlet SANA. According to the outlet the strikes hit Syrian army positions in the Al-Midan neighborhood of Damascus injuring two soldiers and causing "material damage." Sources speculate the attacks were by Israeli jets firing from the occupied Golan Heights.
Yesterday's strikes were not the first to strike the Kafr Susah (https://levant24.com/news/2023/02/five-dead-as-israel-strikes-iranian-targets-in-syria/) and Al-Midan area of Damascus as the neighborhood was hit last month in a similar attack. While airstrikes attributed to Israel that hit targets in regime occupied Aleppo last week (https://levant24.com/news/2023/03/israeli-raids-puts-two-regime-airports-out-of-service/) put the international airport out of service for several days. An unnamed "intelligence source" told Reuters that that strike targeted an underground munitions depot (https://levant24.com/news/2023/03/leaked-intel-says-advanced-iranian-weapons-targeted-in-), in nearby Nariab's military airport, storing guided missile systems delivered on Iranian cargo planes.
Local sources said that an air defense base was hit first followed by a moving target moving south on a highway, said to be the convoy of an unnamed "foreign figure allied to the Syrian regime," suspected to be someone associated with the Iranian Republic Guard Corps (IRGC).
Both Israel and the US have expressed concern over the activity of IRGC and Hezbollah militias and Iranian proxies in Syria, especially with the transfer and manufacture of weapons systems capable of targeting Israeli and US assets in the region.
It is believed that Israel is responsible for attacks against air and sea ports in Assad controlled areas as well as warehouses, weapons caches, supply convoys and barracks in attempts to disrupt Iranian and Hezbollah operations in the region.
While Israel has not officially claimed responsibility or commented on the strikes it is widely accepted as fact that the state has conducted over 145 airstrikes on Iranian and Hezbollah targets within Syria between 2018 and 2022.
Links: https://levant24.com/news/2023/02/five-dead-as-israel-strikes-iranian-targets-in-syria/
Links: https://levant24.com/news/2023/03/israeli-raids-puts-two-regime-airports-out-of-service/
Links: https://levant24.com/news/2023/03/leaked-intel-says-advanced-iranian-weapons-targeted-in-