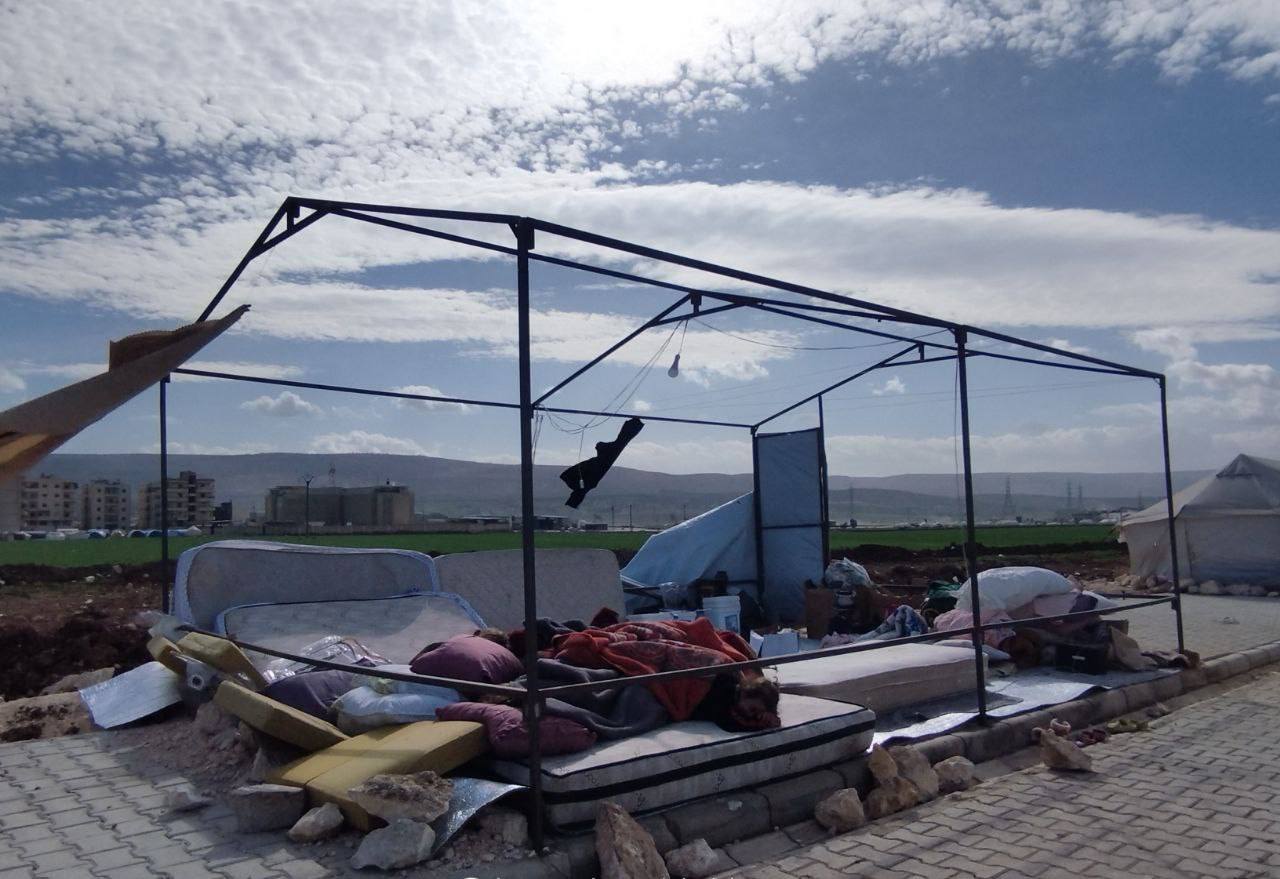 A severe storm has hit northwestern Syria since yesterday, uprooting dozens of tents for internally displaced people as well as shelters built for those affected by the recent earthquake.
The Syrian Civil Defense confirmed that the storm destroyed more than thirty tents in more than six camps, five of which are for earthquake victims.
The organization said in a statement that most of the damage occurred in the camps recently set up on the outskirts of the town of Jisr al-Shughour and in the Basmat Amal camp near the village of Zarzour in western Idlib.
It added that its teams went to the affected locations and helped civilians rebuild their tents and ensured that there were no casualties.
Yesterday, meteorologists warned that wind speeds would intensify in most Syrian regions over the next 48 hours. The intensity is expected to decrease from Monday evening.
The Civil Defense called on civilians in the camps to set up tents properly, not to set fires near tents, to make sure solar panels are intact, and not to approach buildings and walls cracked by the earthquake.
Deaths occurred this morning after blocks and parts of earthquake-damaged buildings fell on civilians.