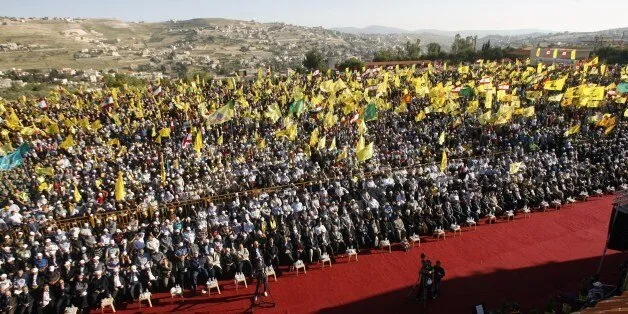 The province of Homs has become a suitable environment for the spread of various Iranian and Lebanese militias that have supported the Assad regime during its war against the Syrian people. This is due to the geographical location of the city, which is in the core of the country and links the areas with each other.
The eastern countryside of Homs constitutes the biggest stronghold of these foreign forces, especially the areas adjacent to the mines of phosphate and natural gas extraction.
Despite the widespread presence of the Hezbollah forces, the Iranian Revolutionary Guards, the Fatemiyoun Brigade, and other fighting groups that receive full support from Iran east of Homs, their military presence inside the city was almost non-existent, as the intelligence branches of the Assad regime tightened the security on the city.
Russia, which guaranteed the reconciliation agreement between the military factions and the regime, pledged in mid-2018 to establish barriers and separation points between the two regions. The plan was for it to be protected by groups of members of Liwa al-Ridha, which was established with Iranian support.
The issue of separating the two sides north of Homs is handled by each of the Special Tasks Battalion on the Homs-Hama highway, opposite the Moluk checkpoint of the 18th Division.
A group of security detachments affiliated with the regime monitors the security situation inside the city of Talbiseh without interfering to resolve armed conflicts that frequently break out between drug dealers.
Meanwhile, despite the presence of the regime's intelligence in the city of Rastan, north of Homs, the decision maker in the region is the rapid intervention battalion of the Iranian 47th Brigade, which is based in Jabal al-Arbaeen in the southern countryside of Hama.
During the past few years, Iranians are integrated themselves into different parts of Syria, with the help of the Assad regime after displacing millions of civilians from their homes through bombardment and war.