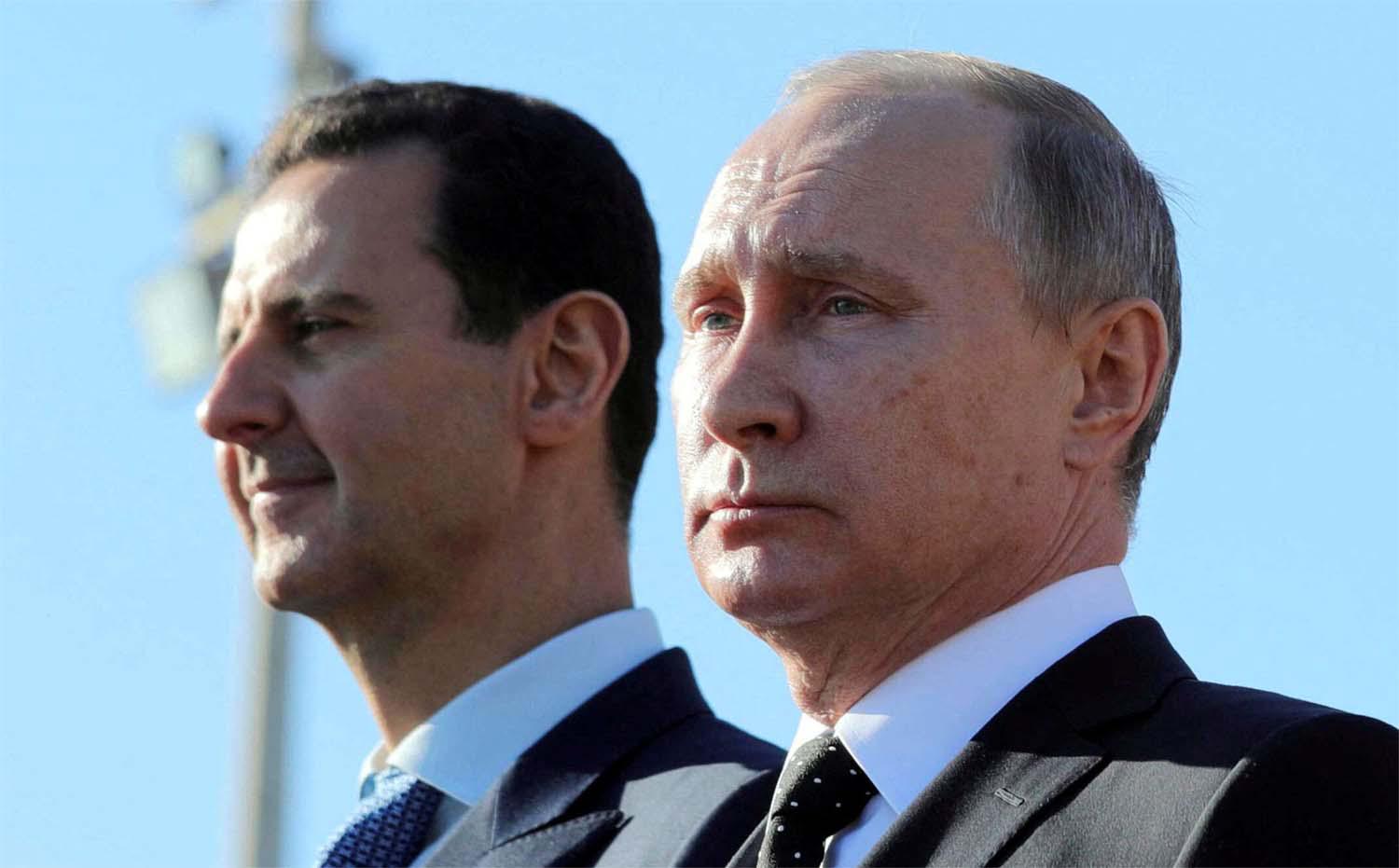 Yesterday, Friday the 17th of March, the International Criminal Court (ICC) issued an arrest warrant for Russian President Vladimir Putin and Russian official Maria Lvova-Belova. The pair stand accused of commuting war crimes during Russia's invasion of Ukraine namely, the abduction of Ukrainian children who are sent to "education centers" or given to Russian families.
The warrant stated that there are, "reasonable grounds to believe that Mr. Putin bears individual criminal responsibility" for violations carried out in Ukraine and that "his failure to exercise control properly over civilian and military subordinates who committed the acts" make him culpable.
However, the criminal actions of Putin and the Russian military are well known to the people of Syria, as they have experienced them firsthand for nearly eight years since Russia intervened in the Syria revolution on behalf of Assad in September 2015. The sympathy of the Syrian people has been with the Ukrainians since the outbreak of the Russian invasion and the sentiment was represented during recurrent events held in commemoration of the 12th anniversary of the Syrian revolution.
Syrians in northern Aleppo's cities of Atarib, Azaz, Bab, and Marea held rallies carrying both the flags of the Syrian revolution and Ukraine, and slogans such as "Normalization with Assad is normalization with Russia, "Russia is not a partner in peace, in Syria nor in Ukraine" and "The crimes that Russia is committing in Ukraine are the same ones that it committed and are still committing in Syria." were raised on the lips of Syrians and banners and signs.
While there are many nations that have made steps to normalize with Assad, the recent news of Putin's indictment for crimes in Ukraine brings hope, no matter how faint, that Putin and Assad may face similar justice and accountability for the many documented war crimes and crimes against humanity they have committed in Syria against the Syrian people and civilians including rape, torture, chemical attacks, massacres, abductions, and enforced disappearances.
As Russia and Syria, as well as the US, China, India, Iraq, Libya, Yemen, Qatar, and Israel are not Parties to the Rome Statute, the founding treaty of the ICC, the Court has no territorial jurisdiction over crimes committed on their soil thus Assad, Putin or any Syrian or Russian officials would have to be handed over by their own nations or arrested in one of the 123 countries which are Parties to the Rome Statute of the ICC. To date, the court does not try cases in absentia and relies solely on defendants being reprimanded to custody before starting their trial.