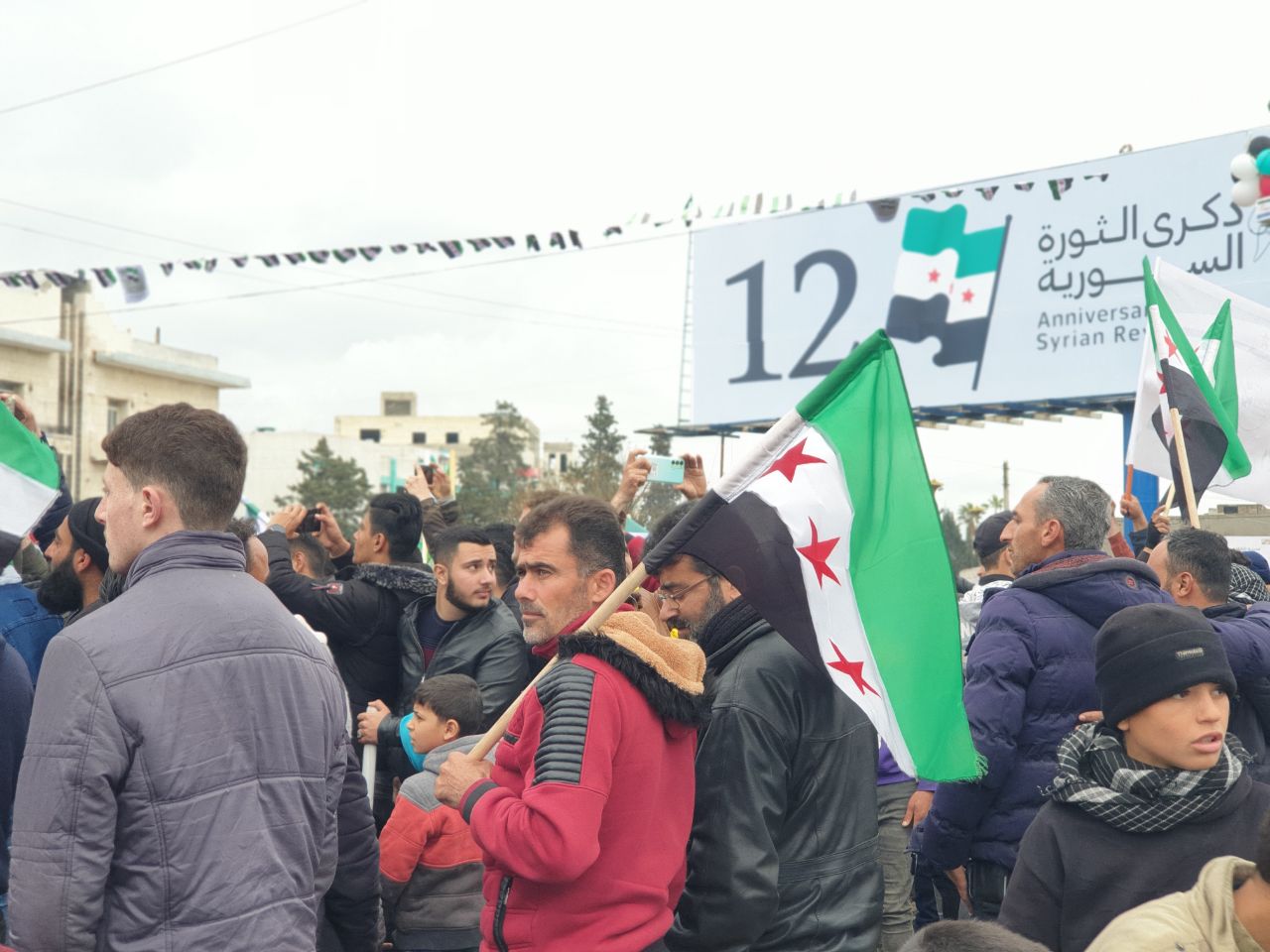 Today marks the 12th anniversary of the Syrian revolution as thousands of Syrians have taken the streets to celebrate it all across the liberated areas since morning.
For the past week, preparations have been made by the people of Idlib, northern and western Aleppo countryside, to express their stance after over a decade of their struggle against the Assad regime.
After all the years of conflict, they have faced the fiercest of battles and ruthless bombardment, where the regime and its allies have indiscriminately targeted and killed over half a million civilians, many times using chemical weapons, and have displaced 55% of the population internally and externally.
Even with all the suffering, the Syrian people have been hellbent on defeating the Assad regime and have made their voices clear on their rejection of anything related to reconciliation.
Slogans showing support for the continuation of the revolution and the fall of the regime have been drawn over the walls of dozens of buildings, some of them that were destroyed by bombardment.
An exhibition showcasing some of the crimes of the Syrian regime and its allies, has been set up. Locals say it is to remind the world of the crimes committed against them, most of which have been forgotten.
Their demand remains the same as it began 12 years ago – to replace the regime that has destroyed their homes and killed their loved ones. They called for the release of detainees who are still under investigation by the international community, without any concrete outcomes.
This comes at a time when several Arab nations have opted to speed up normalizing relations with Assad, taking advantage of the deadly earthquake that struck parts of Syria and Turkey last month.