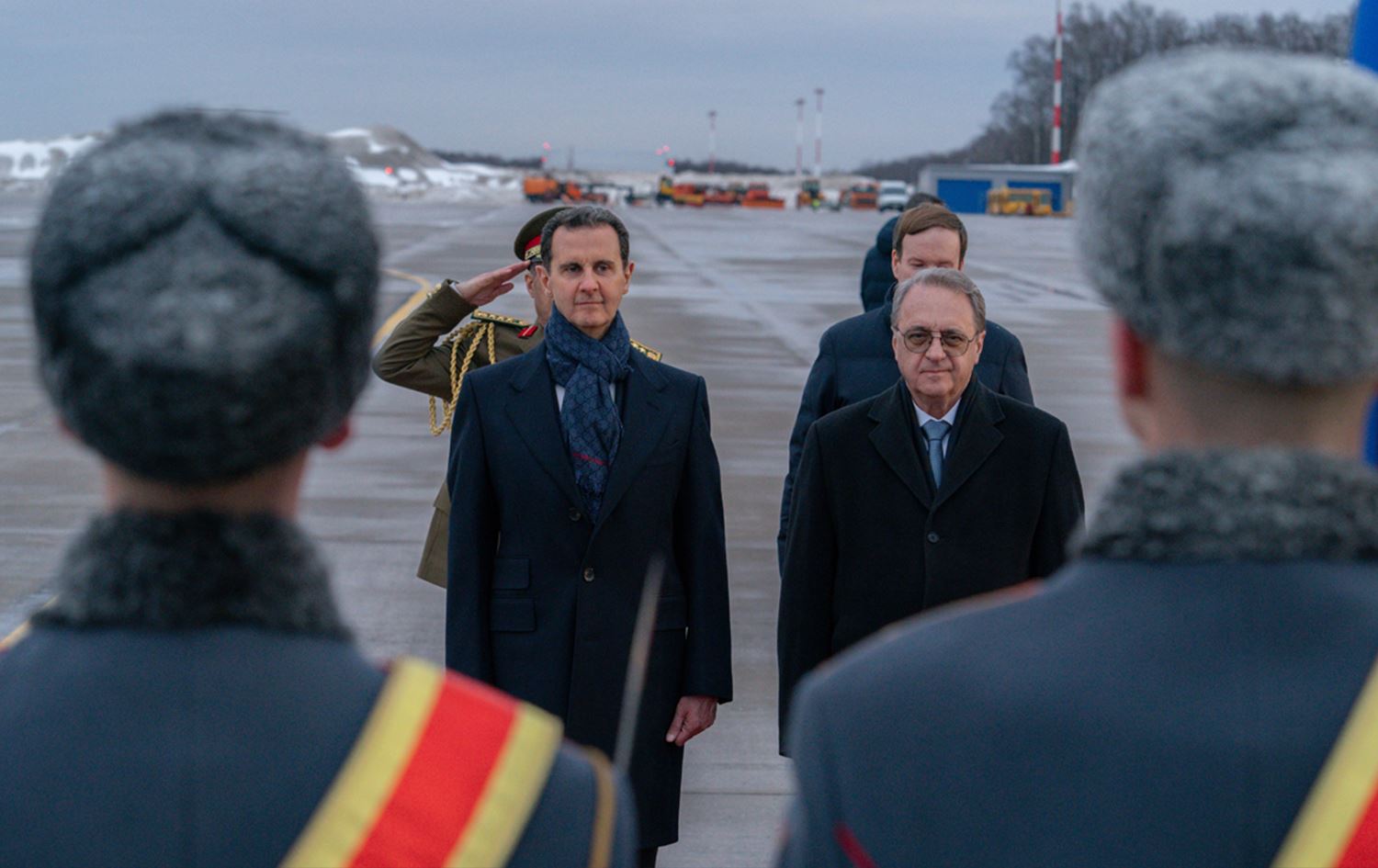 According to Assad regime state media SANA, despite failures to secure guarantees from Turkey ahead of a planned quadripartite meeting, Russian Deputy Foreign Minister (DFM) Mikhail Bogdanov, Alexander Yefimov Russia's Syria, and Bashar Jaafari, Assad regime's ambassador to Moscow received Bashar Assad at the airport in Moscow yesterday ahead of a two-day meeting planned to take place between representatives from the Assad regime and its two allies Iran and Russia as well as Turkey.
While Assad has refused to take part in the meeting himself, he's traveled to Russia to speak with Russian President Vladimir Putin, along with a large ministerial delegation to discuss issues related to the 12-year-old Syrian conflict. Earlier this week Assad's regime said that Bashar refused to take part in the planned meeting unless guaranteed specific concessions.
According to Assad regime loyalist outlets the guarantees included "scheduling the withdrawal of all Turkish forces from areas in northwestern Syria." The March 15-16 Moscow meetings are intended to involve the DFMs of Turkey, Russia, Iran and the Assad regime. With Buraq Akchabar heading the Turkish delegation, Mikhail Bogdanov representing Russia, Ali Asghar Hajji for Iran and Ayman Sousan on behalf of Assad.
Assad and Putin are scheduled to meet, at 3:00 on the 15th while Turkey's Burak Akcapar and Assad's Ayman Susan are said to be meeting Wednesday and Thursday as a part of the Russian-brokered efforts to improve Syrian-Turkish relations.