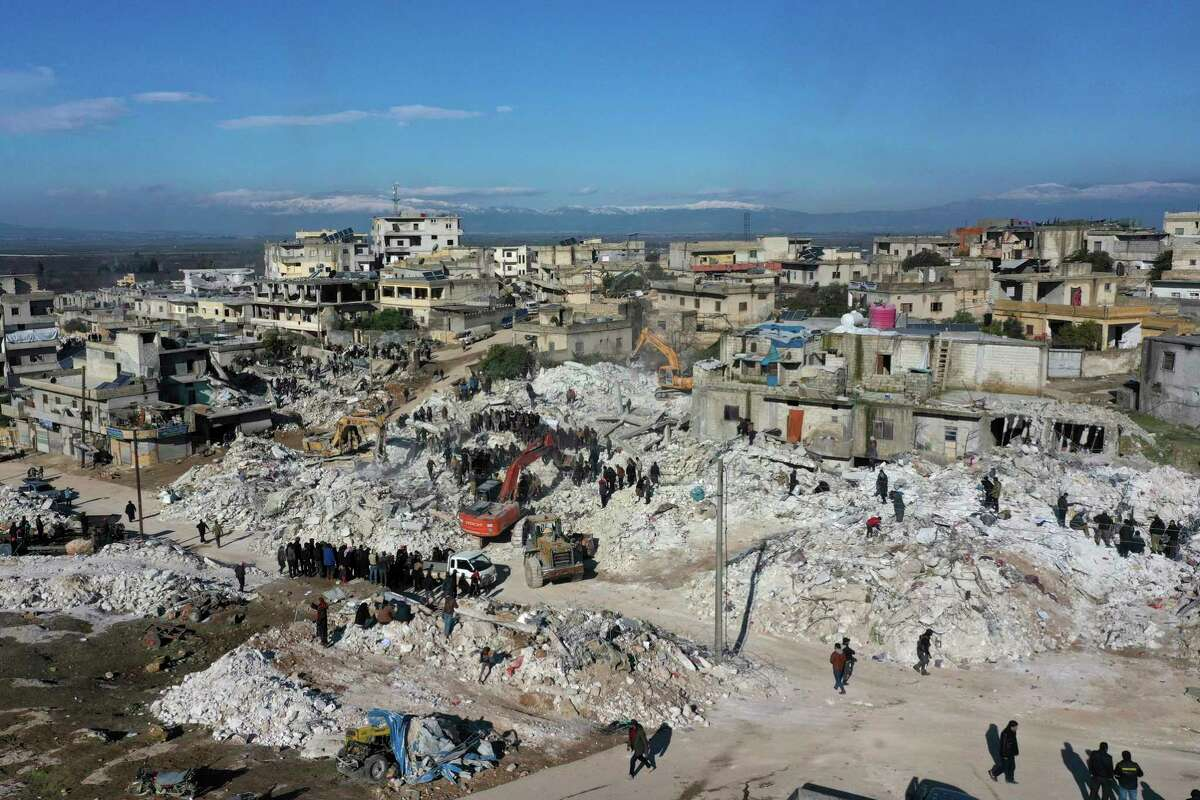 Turkey-based Jusoor Center for Studies invited a workshop in the French capital, Paris, to discuss the impact of the earthquake on the political scene in Syria.
It said in a statement, "The devastating earthquake that struck southern Turkey and northern Syria left its impact on causing a major and terrible humanitarian catastrophe in the region. It has affected thousands of Syrians in Turkey, and hundreds of thousands of Syrians in northwestern Syria, as well as the economic and social disaster incurred by the regions."
"In addition to all of this, the political impact of this earthquake on the Syrian conflict and the Syrians was present before, as local actors or regional and international parties found an opportunity to achieve political moves under the cover of the humanitarian crisis," it added.
Among the topics to be discussed are: studying the political opportunities of the Syrian opposition, evaluating the interaction of international actors with local parties in Syria, and anticipating political changes in the Syrian issue after the earthquake.
According to the statement, the workshop is based on the Chatham House Rule, where it is possible to benefit from ideas and information without having to attribute them to those giving it.
A researcher at Jusoor Center, Khaled Turkawi, confirmed that "the main idea of the workshop is to try to explore the political events that occurred after the earthquake – whether those that came in the form of a disguised political rapprochement with the Assad regime or those related to statements and positions."
Turkawi added, "We are trying to explore any possible opportunities for the opposition in the context of the earthquake and its aftermath."
Since the disaster struck Syria on February 6, several Arab countries have used this opportunity to hasten their rapprochement with the Syrian regime, with dozens of internal and external meetings.
The center, which was launched in 2016, is an independent research institution and a think tank specialized in information management, preparation of political, economic, and social studies, and research related to Syria.