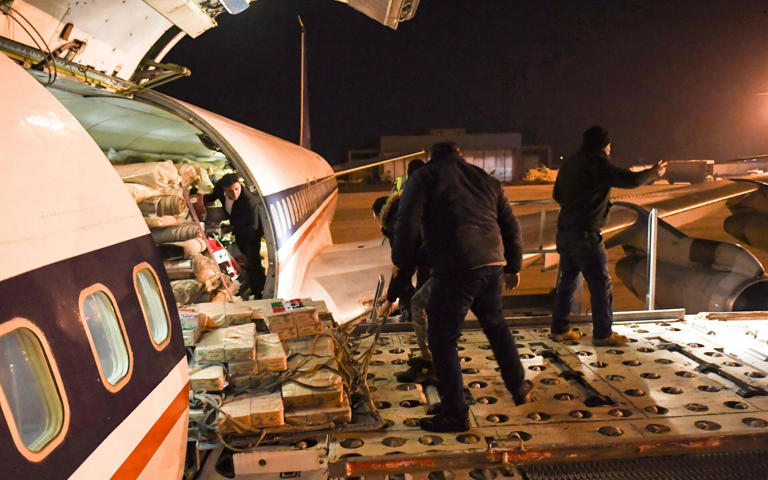 According to Syrian, Iranian, Israeli and Western sources for Reuters, Iran had exploited the earthquake aid delivery, and transferred weapons and advanced military equipment to its forces in Syria.
"The supplies included advanced communications equipment and radar batteries and spare parts required for a planned upgrade of Syria's Iran-provided air defense system," as per Reuters.
Following the earthquake on February 6, hundreds of flights from Iran landed at the airports of Aleppo, Damascus and Latakia, and this had continued for seven weeks.
Brigadier General Yossi Kuperwasser, an insider and former head of research in the IDF and former director general of the Ministry of Strategic Affairs, said that the Israeli airstrikes against the shipments relied on intelligence so specific that the IDF knew which truck was to be targeted in a long convoy.
However, Iran denied it, as their ambassador to the United Nations in New York said: "This is not true."
Syrian regime allowed landing rights to direct flights coming from Russia and Iran.
"The quake was a sad disaster but at the same time it was God's help to us to help our brothers in Syria in their fight against their enemies. Loads of weapons were sent to Syria immediately," said a local source close to Iran's clerical leadership.
In March, dozens of Israeli raids struck several bases linked to Iran across Syria. "Israel's strikes also targeted a meeting of commanders of Iranian militias and shipments of electronic chips to upgrade weapons systems," said Syrian military defector Colonel Abdul Jabbar Akaidi to Reuters.
Recently, Iran has also stepped up its attacks on the US and International Coalition bases in northeastern Syria.