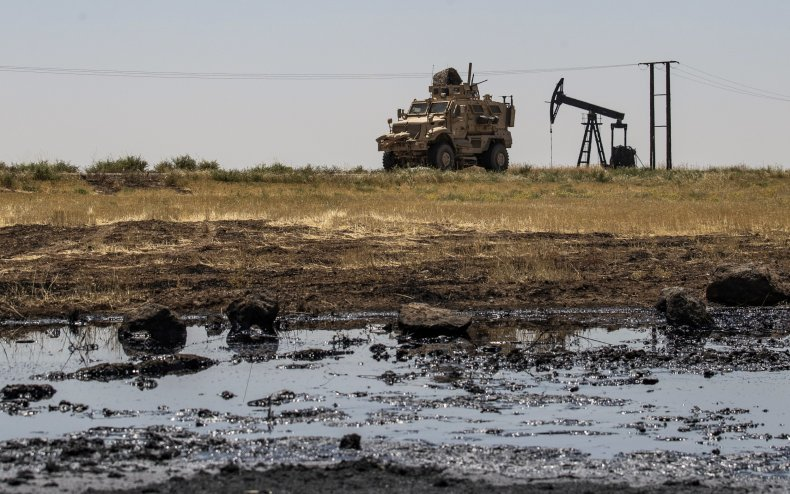 Another base of the International Coalition forces in the eastern countryside of Deir ez-Zor was struck last evening, by missile strikes carried out by groups believed to be affiliated with the Iranians from the Badia Jadid Akidat region.
According to reports the base of the international coalition in the Conoco gas field was the target this time without leading to any casualties inside the base.
The international coalition forces immediately launched search operations, using coalition helicopters, around the site of the bombardment.
Moreover, the aircraft carried out a raid targeting an Iranian base in the town of Hatla in the northern countryside of Deir ez-Zor. The base shelters military headquarters for the Iranian Revolutionary Guards and the Iraqi Hezbollah militias, the were reports of casualties among their members.
Earlier, the coalition forces shot down an Iranian drone over the town of al-Tabiya in the countryside of Deir ez-Zor, which was close to its base in the Conoco gas field.
Since last March, hostilities between the US and Iranian forces have drastically intensified where both sides have bombarded each other frequently.