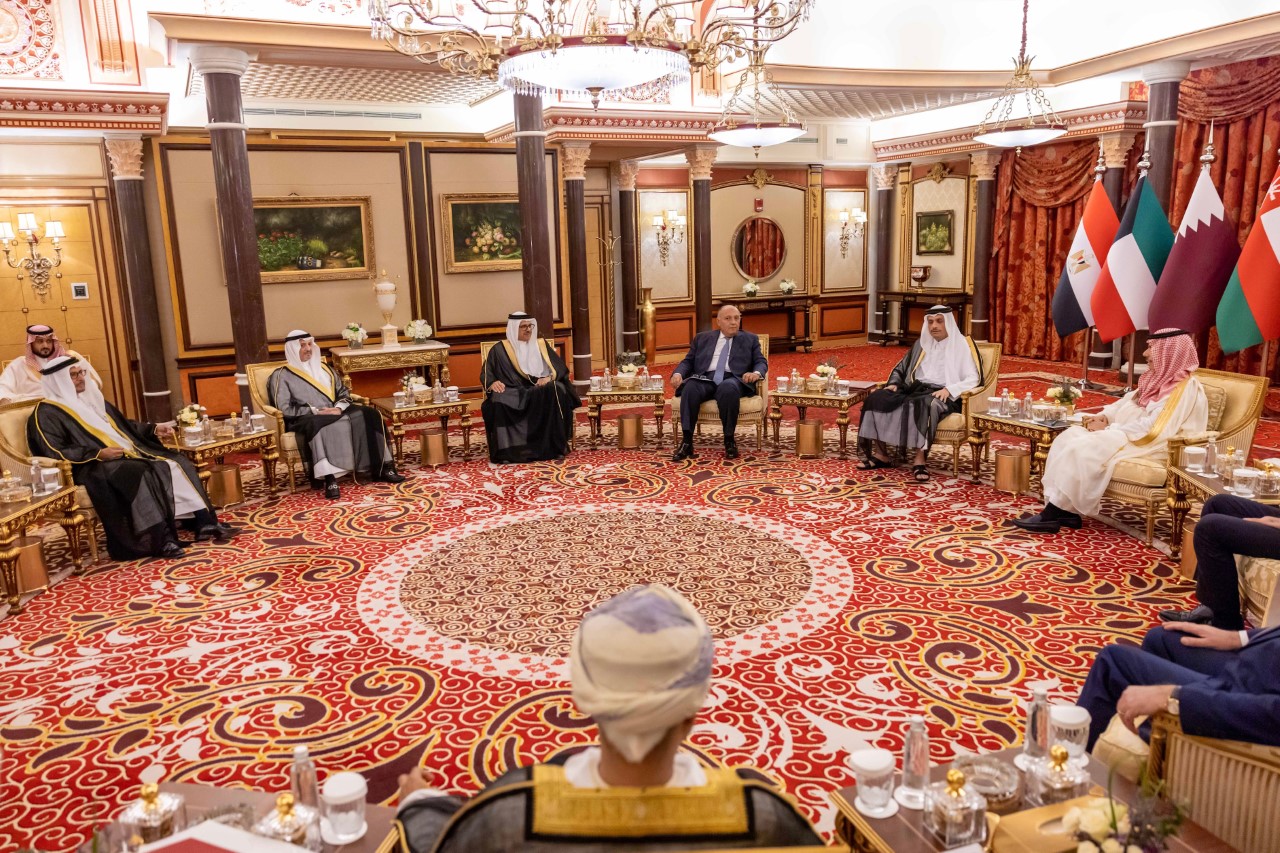 Following the publication of an article that has since been deleted from its website and social media accounts, the Kuwaiti news outlet, "al-Qabas" claimed that Kuwait's Foreign Minister, Sheikh Salem Abdullah al-Jaber al-Sabah would visit Damascus on Thursday, April 20 to meet with the Assad regime, the Ministry of Foreign Affairs has released a statement denying the claims and cautioning news agencies to verify the information and to "avoid rumors and misinformation."
While Kuwaiti FM Sabah did affirm the "position of preserving Syria's unity, sovereignty, and territorial integrity while rejecting any interference in its internal affairs" and made comments expressing "concern about regional and international interventions in Syrian affairs, destabilizing regional security and stability and providing fertile ground for terrorist and extremist groups and drug trafficking" the Ministry was firm that there were no meetings with the Assad regime currently planned.
Sabah urged Assad "to take real and tangible steps towards confidence-building measures," mentioning, "the release of prisoners and detainees, revealing the fate of the missing, facilitating the return of refugees and displaced persons, and facilitating the process of humanitarian aid reaching all those in need in various regions." The Kuwaiti FM also said Assad must resume "the work of the Constitutional Committee, leading to national reconciliation," before any substantive steps could be taken. It is a further note that Kuwait was one of five Arab League members that recently rejected the return of Syria to the organization during the recent ministerial meetings held in Jeddah.