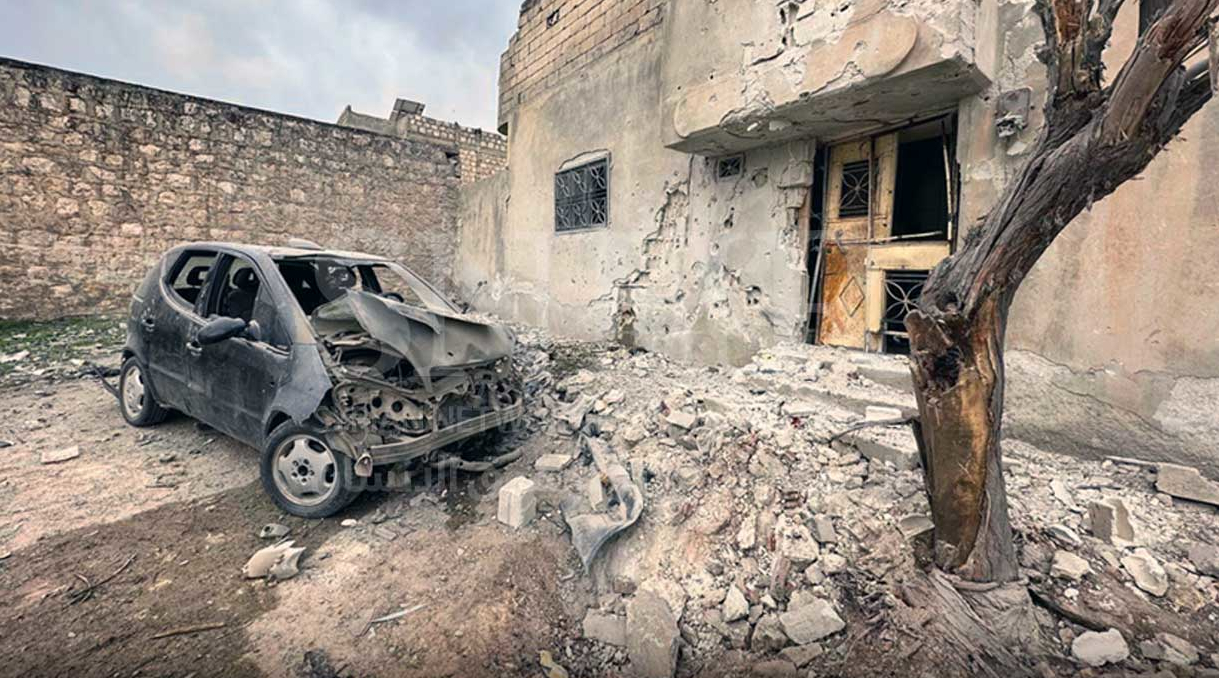 (SNHR)
A recent report by the Syrian Network for Human Rights (SNHR) documents the extent of the human rights violations perpetrated by the Assad regime and its allies against the Syrian civilian population during the aftermath of the devastating series of earthquakes which occurred in northern Syria earlier this year. Among the crimes listed were the deliberate targeting of civilians, IDPs, civilian infrastructure, withholding of vital aid and assistance from earthquake victims.
According to the report from February 6th to the 10th of April "Syrian regime forces and their allies have continued, with some attacks hitting areas near the camps where earthquake victims are taking shelter, displacing them once more." Over a period of nine weeks, the Assad regime carried out 132 ground-based attacks, 29 of which targeted civilian centers far from the front lines.
The document revealed a shocking pattern of "deliberate attacks against civilians and vital infrastructure in the areas to which [earthquake victims] fled seeking safety." More than 40 civilians were injured and five were killed by Assad attacks on survivors over the period, including children. The report counted seven attacks against protected civilian facilities and vital infrastructure, including schools, medical facilities, places of worship, and markets.
Contributing to the reprehensible nature of the attacks on the earthquake-stricken regions was the increase of violence during the advent of the month of Ramadan, especially in places of public gatherings. March 23rd, the day after Ramadan began, when many were purchasing goods for the blessed month, Assad forces shelled a popular market in Atareb. Since the beginning of the sacred month, the Assad regime and its allies have targeted markets, medical facilities and IDP camps, many of which provide shelter to earthquake victims and "resulted in the repeated displacement of earthquake survivors who had already suffered the traumatic experience of displacement due to the earthquake."
These factors all "led to an increase in the death toll" resulting from the earthquakes as noted by the authors, "Syrian regime forces bombing … areas in the region that had just witnessed
the most severe earthquake in its history… led to many further casualties," the attacks did not cease during the earthquake relief efforts and seemed intent on increasing the casualties and suffering of the victims while the "bombardment obstructed rescue operations to save some of those trapped under the rubble" further exacerbating the trauma and deaths caused by the quakes.
The deficiencies of the international community and existing systems to preserve and protect civilian populations were noted by the SNHR, "international observers often turn a blind eye to the Syrian regime's deliberate severance of IDPs' access to all basic services, including water and electricity, even while insisting that the same regime should be the sole recipient and distributor of all UN humanitarian assistance." Adding, "this report will further confirm that the Syrian regime, which displaced and bombed IDPs, cannot ever be trusted to deliver UN relief aid to those same people."