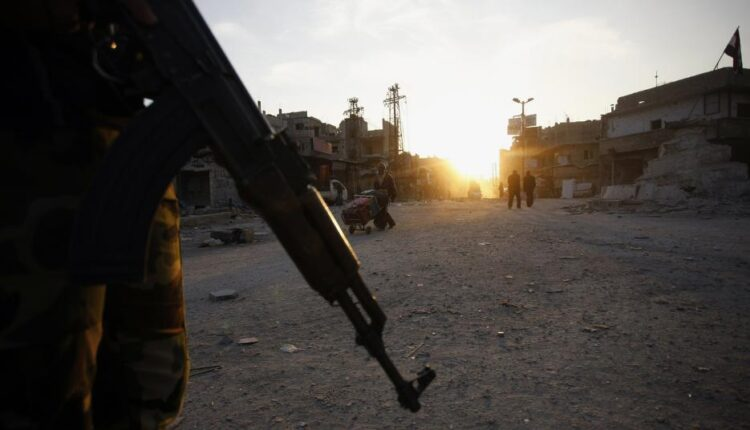 Yesterday, in the northern countryside of Daraa, Wassim Al-Zarqan, a military security official of the Syrian regime, was reportedly shot and killed by unidentified assassins in the city of al-Sanamayn. Al-Zarqan, hailing from the town of Kafr Shams, led a local military security militia group accused of abducting and assassinating opponents of the Syrian regime and Iran. Notably, Al-Zarqan's group has been accused of killing Adham al-Krad, a former leader of opposition factions, who was assassinated alongside other leaders in 2015 in the town of Tibneh, near al-Sanamayn.
Al-Krad, also known as Abu Qusay, was a commander of the Engineering and Missile Battalion and served as a leader of the al-Bunyan al-Marsous operations room in the southern fronts of Syria. During the battles against opposition factions on the fronts of Idlib and Hama, he vehemently opposed the people of Daraa joining the ranks of regime forces and threatened them with hostility.
This incident follows an assassination attempt on Al-Zarqan last year, where he escaped after an explosive device planted in his car detonated in Kafr Shams. Since the Syrian regime took control of the province under a reconciliation agreement in 2018, there has been rampant security chaos with frequent assassinations that affect not only former opposition faction members but also members of the security branches, civilians, and drug dealers.
On Friday, Ammar Muhammad al-Falah, who leads a local group affiliated with the Military Security Service in al-Sanamayn, was killed after being shot by unknown assailants. According to activists, the group is involved in carrying out raids and arrests in the area, targeting civilians and regime opponents.
In another incident, unidentified gunmen killed a policeman named Wassim Musa al-Ghazali in Qarfa, a town located in the central countryside of Daraa, adding to the ongoing violence in the region.