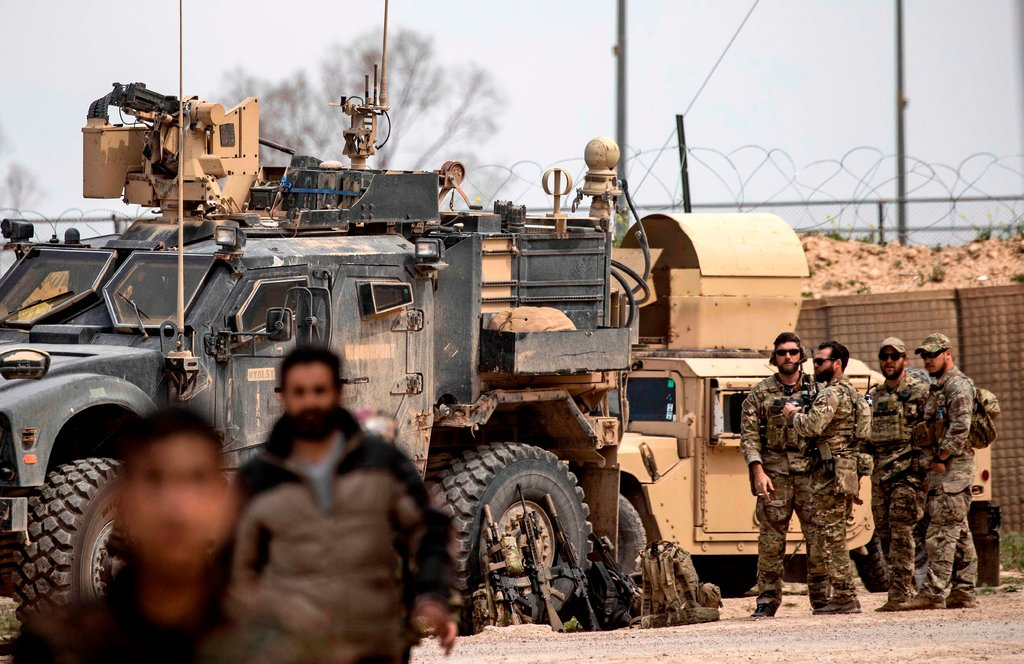 The International Coalition forces conducted military exercises with live ammunition inside one of their bases in the southern countryside of al-Hasakah.
According to local reports, sounds of huge explosions rocked the vicinity of the coalition base in the town of al-Shadadi, south of the province, as the coalition forces conducted live ammunition training for its members inside the base.
The training included firing several mortar shells, in addition to using heavy and medium machine guns, as locals heard heavy gunfire heard from inside the base.
One of the military groups affiliated with the SDF participated alongside the international coalition forces in military exercises to raise the combat readiness of their members and to increase the level of coordination between the two parties, especially in the raids and arrests that they carry out from time to time.
The military exercises took place following the arrival of a convoy of weapons, ammunition, and logistical equipment through the al-Walid border crossing from northern Iraq on the 28th of March.
Moreover, last night, the Pentagon announced that the United States has strengthened its military forces in the Middle East, following a series of attacks on American forces that Washington attributed to militias affiliated with the Iranian Revolutionary Guard in northeastern Syria.
According to CNN, Pentagon spokesman, Lieutenant Colonel Phil Ventura, said in a statement: "The United States has ordered an aircraft carrier strike group to remain in the region to support the American forces in Central Command, which covers the Middle East, and a squadron of attack aircraft in the area.
The US official added that they are committed to supporting the mission to defeat ISIS in Syria alongside the international coalition and are ready to respond to a range of contingencies in the Middle East if necessary."