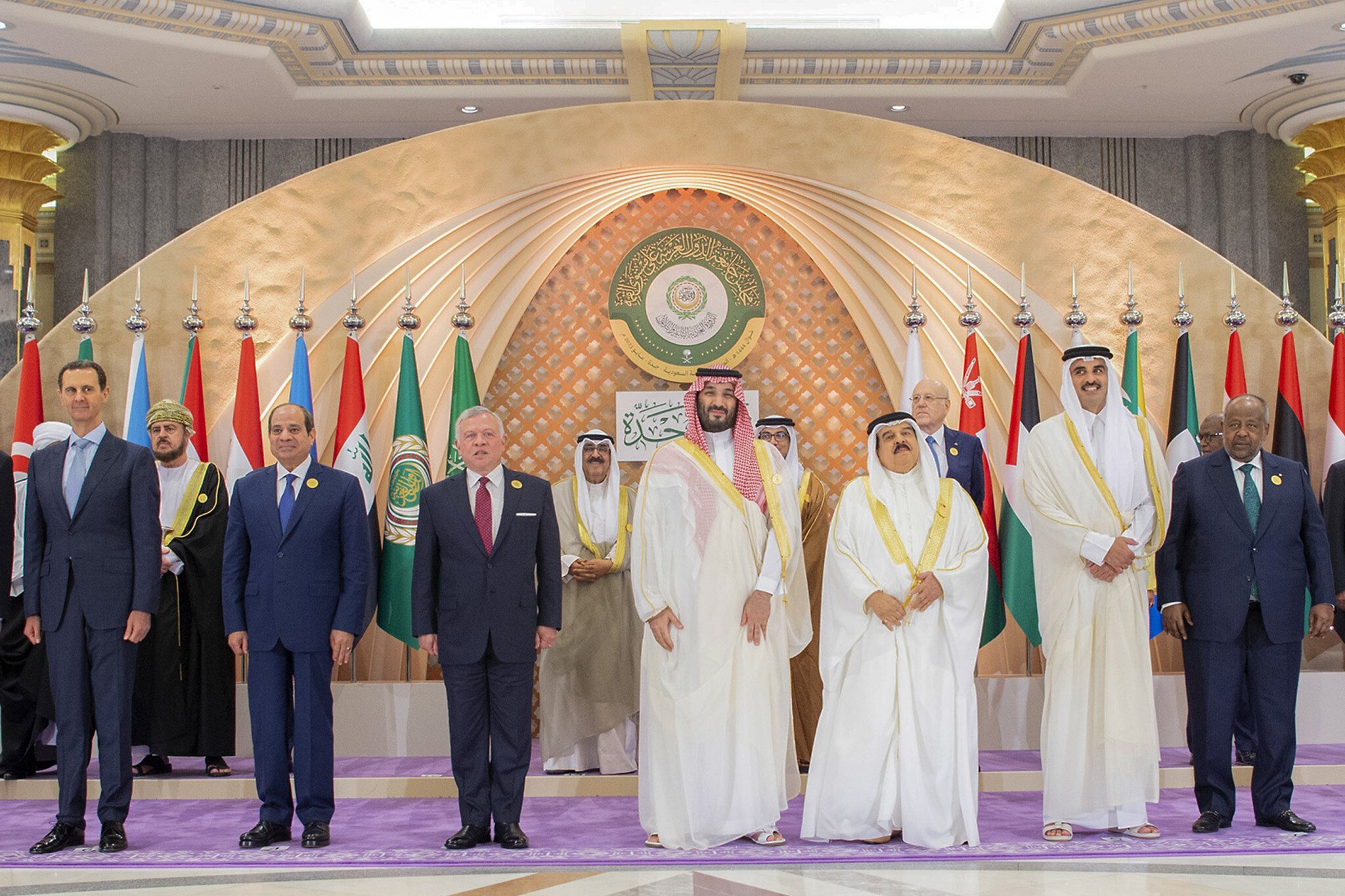 On Friday, while several members of the Arab League welcomed Bashar Assad back into their fold, mass protests erupted across cities and towns in northern Syria, rejecting both Assad and the Arab League gathering in Jeddah. The demonstrators declared, "Syria is not represented by the criminal Assad!"
The protests primarily took place in Aleppo and Idlib provinces, with significant gatherings in Afrin, Akhtarin, Azaz, Bab, Deir Ezzor, Idlib, and Marea. The people reiterated their rejection of Bashar and demanded his removal, justice, and accountability for over a decade of war crimes and crimes against humanity. They denounced his invitation and attendance at the conference in Jeddah.
In solidarity with the people, the political affairs office, in association with the leadership in the liberated territories, issued a response to the events. They stated, "We, the free people of Syria, affirm that the criminal regime and its entourage do not represent Syria, its people, or its states. We will not tolerate any attempt to whitewash its crimes or neglect the blood of martyrs, the issue of prisoners and the missing, and the rights of the displaced and refugees." The release also called on the international community, human rights organizations, and justice organizations to fulfill their "ethical duty" and prevent Assad and his supporters from escaping punishment and accountability.
The Ahrar al-Sham movement commented on the ongoing determination of the Syrian people to continue their revolution despite current trends. They stated, "We did not seek anyone's advice or consultation from any country before starting our revolution." The statement emphasized that "No one has the power to force our people into normalization" and that the struggle "is deeply ingrained in the hearts of the masses."
The Syrian National Coalition (SNC) also issued a statement on Friday, considering Assad's inclusion in the summit as "a reward for his crimes against the Syrian people" and a disregard for the Syrians' sacrifices over the past 12 years. They cautioned that such an action "will only lead to more killings, arrests, and tragedy" due to Assad's extensive record of deceit, lies, and obstruction of any political process related to Syria.
The Arab League, which had expelled Assad almost 12 years ago due to his abuses and crimes against the Syrian people, has reinstated him following a series of rapid reconciliations in the aftermath of devastating earthquakes that struck southern Turkey and northern Syria.
However, not all members are ready to overlook Assad's atrocities. Qatar's leader, Emir Tamim bin Hamad al-Thani, walked out of the summit before Assad spoke and did not engage in any meetings or talks with him. Qatar has not normalized relations with the regime, and an SNC representative, Bilal Turkiyeh, in Qatar stated, "They still see Assad as a war criminal and believe he should face trial."