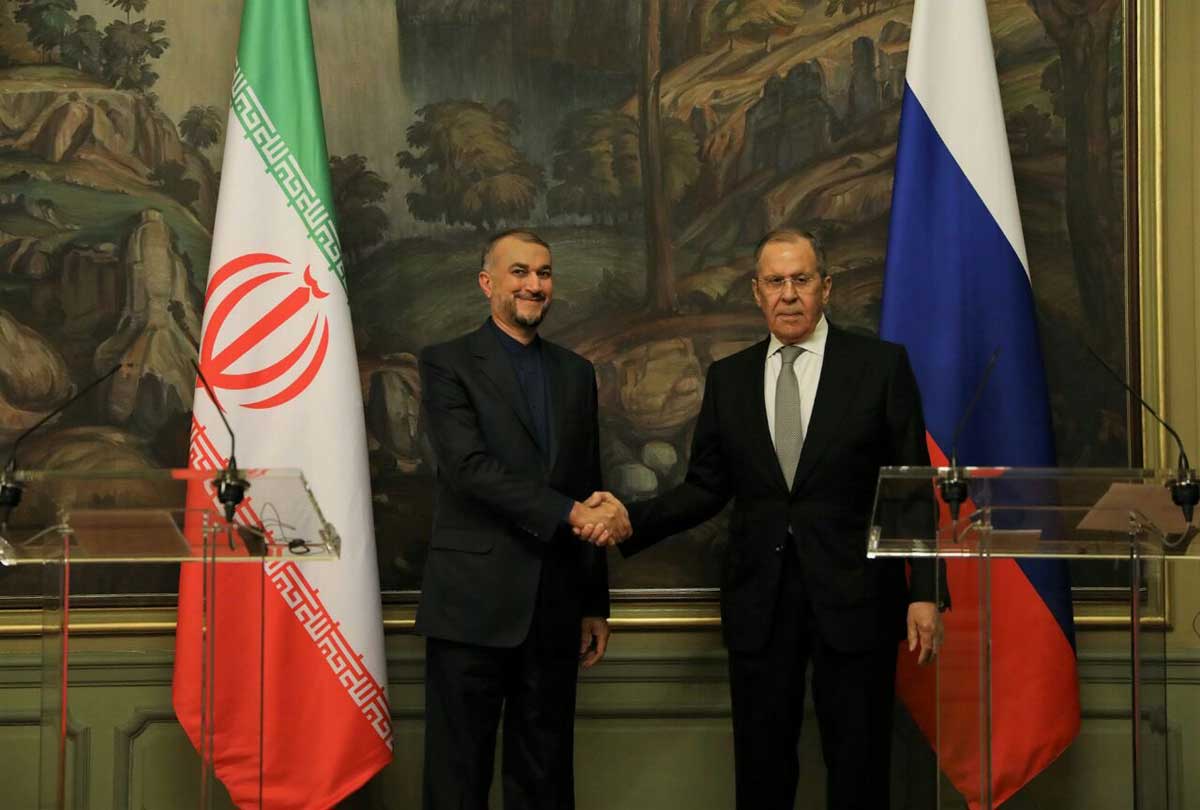 In a recent research paper published by the Jusoor Studies Center, detailed insights have emerged regarding the strategies employed by the United States to hinder Russian military support for Iranian-backed militias carrying out attacks against American forces in Syria.
The study highlights a statement made by Alexus G. Grynkewich, the Air Force commander of the US Central Command, on March 22, 2023. Grynkewich raised concerns over Russian aircraft conducting approximately 25 sorties over the al-Tanf military base in eastern Homs during the same month. This marked a significant increase compared to zero sorties in February and 14 sorties in January, thus violating the 2019 deconfliction agreement between the two sides. He further warned about the potential impact of these continued sorties on counter-terrorism efforts in Syria.
Subsequent reports from Western media outlets shed light on alleged Russian intelligence assistance provided to Iranian militias launching missile strikes against US military bases in Syria, including the al-Tanf and al-Qaryat al-Khadra (Al-Omar oil field).
Outlined within the paper are three key US military maneuvers aimed at achieving their objectives:
1. Escalating the presence and activities of American aircraft carriers and NATO forces stationed in the Mediterranean Sea to occupy Russian forces in Syria and meticulously monitor their movements. This includes closely tracking the flights of Russian aerospace forces stationed at the Hmeimim Air Base. These measures significantly limit the capabilities of this vital base and Russian forces in general to monitor and observe American activities and deployments in the Tanf area and eastern Euphrates.
2. Reintroducing US military presence to areas in Syria from which they withdrew in 2019 due to the expanding Russian presence. Notably, the paper highlights increased American activity in Raqqa province since the beginning of 2023. This includes the establishment of an American military base on the outskirts of the city and the formation of a locally recruited military faction fully aligned with the coalition forces and the US military.
3. In April of the previous year, the Danish military command announced the withdrawal of its troops from both Syria and Iraq as part of the international coalition's fight against ISIS. Denmark also participated in the military exercises named "Aurora 23," along with 13 other nations, including the United States and Britain. These exercises involved 26,000 soldiers and aimed to develop joint defense capabilities as part of NATO's reassessment of defense policies in Ukraine and efforts to strengthen European military forces. This move is seen as a contribution to bolstering European forces against Russia while simultaneously implementing additional deterrent measures against Russia in Syria and the Mediterranean region.
In conclusion, the paper suggests that these aforementioned US actions indicate a deliberate effort to disrupt the presumed intelligence cooperation between Russia and Iran in Syria, thereby further complicating the geopolitical landscape in the region.