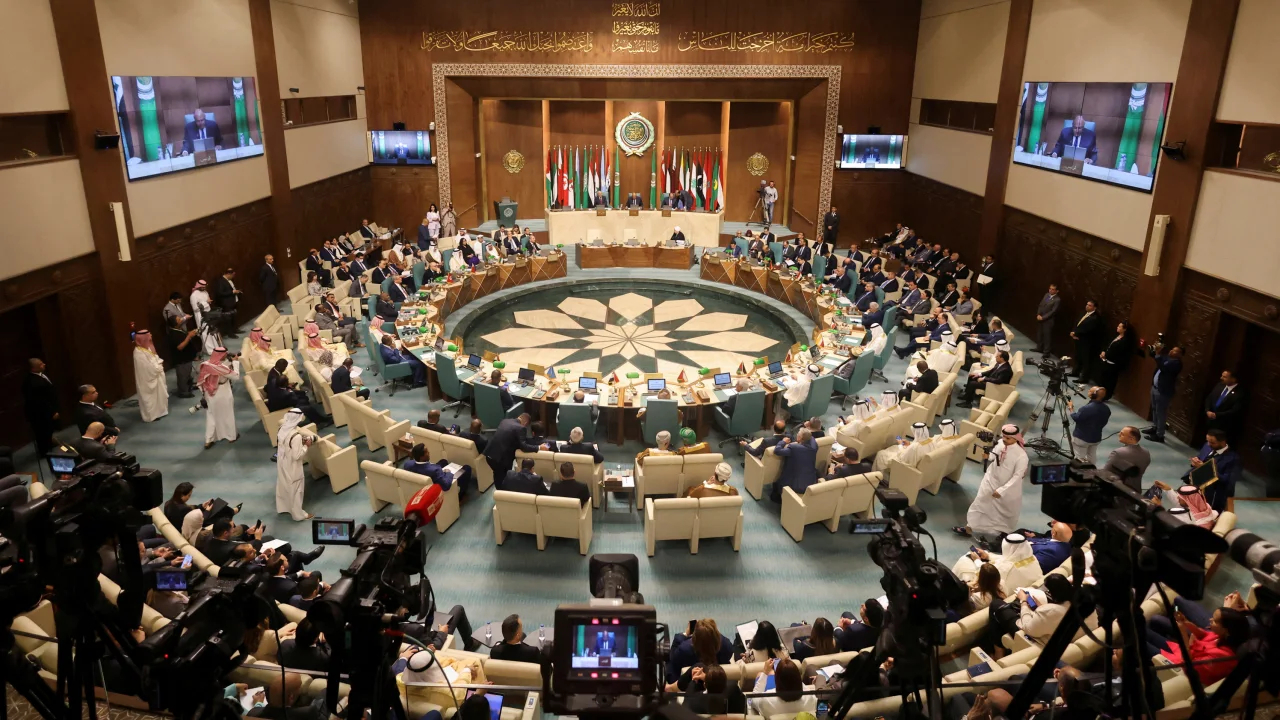 After over a decade of being ousted the Assad regime was reinstated into the Arab League today, following a meeting in Cairo. Syria was expelled from the Arab League in 2011 in the midst of political unrest and civil war in the country. The decision was made following a vote by member states, with 18 out of the 22 countries in the league voting in favor of the expulsion due to the brutal crackdown of Assad and the violence inflicted upon the civilian population of Syria.
The League then made the decision to expel Syria, citing the Assad government's failure to adhere to the League's peace plan and the ongoing violence and human rights abuses in the country. The expulsion was seen as a significant diplomatic blow to the Assad regime and further isolated Syria from the international community. While the reasons for Syria's removal remain, chiefly the ongoing human rights violations against the Syrian people, as well as the emergence of a narco-state over the last decade, feelings towards Assad have changed.
"The reinstatement of Syria," said Arab League Secretary-General Ahmed Aboul Gheit, "does not mean normalization of relations between Arab countries and Syria …this is a sovereign decision for each country to make." Gheit will take part in a ministerial group, alongside representatives from Egypt, Iraq, Jordan Lebanon, and Saudi Arabia to liaise with the Assad regime to look for solutions to the "Syrian crisis."
Assad's return was dependent, in part, upon the implementation of a political solution in line with a Jordanian plan that prioritizes the safe and secure return of refugees, resolving the issue of missing detainees, cessation of the regime's narcotics trade, and the expulsion or Iranian militias from Syria.
Jordan's Foreign Minister Ayman Safadi commented about the prospects of Syria's return saying it was "a very long and difficult and challenging process." Despite normalization efforts from countries like Jordan, many still see issues, such as Assad's drug trafficking as a serious threat, Safadi told CNN earlier this week, "If we do not see effective measures to curb that threat, we will do what it takes to counter that threat, including taking military action inside Syria."
While Assad has returned to the League western Sanctions remain and are likely to be in place prior to any serious and sincere steps towards a political solution that meets the demands of the Syrian people.
Even in the light of Syria's return member state Qatar, as well as the US, remain adamant on their positions towards the Assad regime with Qatari Ministry of Foreign Affairs spokesman Majed al-Ansari saying, "Qatar always seeks to support whatever achieves Arab consensus and will not be an obstacle to that. However, Qatar's official stance on normalization with the Syrian regime is a decision primarily linked to progress in reaching a political resolution that realizes the aspirations of the brotherly Syrian people."