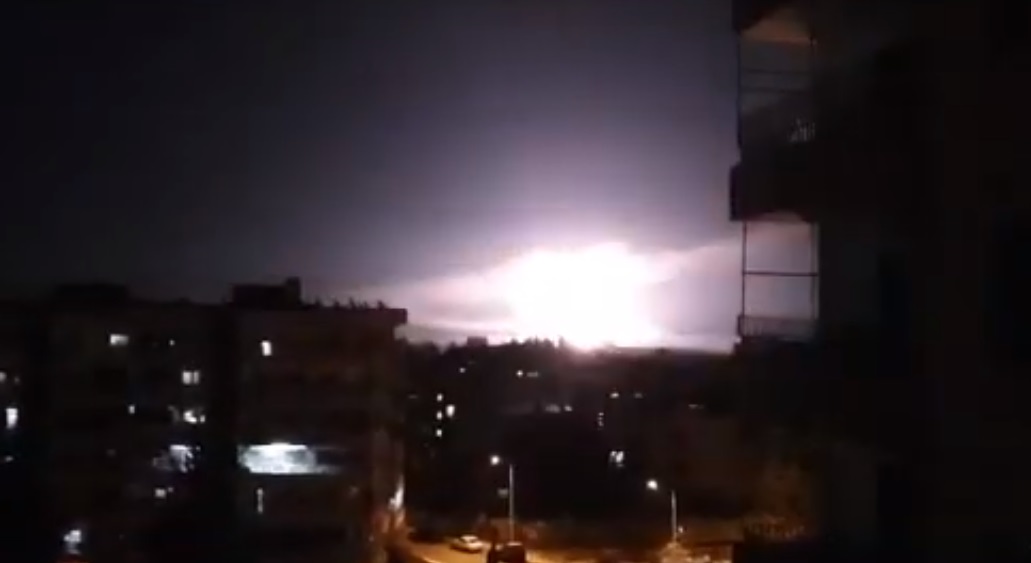 Russia has suspended its coordination mechanism with Israel in Syria, known as the "deconfliction" mechanism, which links the Russian military base at Hmeimim with the Israeli military's command. The reason behind this decision is not clear, but it comes after Israel launched airstrikes in Syria without notifying Moscow as it had done in previous years.
Israeli authorities are now concerned about potential Russian retaliation for their attacks in Syria or the possibility of Russian targeting of Israeli fighter jets in Syrian airspace. The Alma Research Center, an Israeli think tank, suggested that the recent Israeli airstrikes targeted activities of the "Shiite Axis" near Damascus, specifically in the western areas of the town of Hafeir al-Fouqa and the Humaymah area.
The Israeli attacks near Damascus occurred for the first time after the Arab Summit in Jeddah. The Syrian regime's military source reported that the Israeli enemy carried out an aerial aggression around Damascus. The source claimed that the Syrian air defenses intercepted and downed some of the missiles, with limited material losses.
According to local sources, the airstrikes were conducted in two waves and targeted locations near Damascus airport, as well as the Hafeir al-Fouqa and Humaymah areas. Prior to the attack, an Israeli electronic warfare aircraft of the Nachshon Shavit 676 type had been observed flying over southern Syria and the capital, Damascus, for an hour and a half.
This Israeli airstrike is the first of its kind since the Arab Summit held in Jeddah, Saudi Arabia, with the participation of Syrian President Bashar al-Assad, marking the first time in 12 years. It is the second attack in the month of May, following the airstrikes that targeted Aleppo airport, resulting in its shutdown and the death and injury of six regime forces members.
It should be noted that Israeli Defense Minister Yoav Galant previously stated that the return of the Syrian regime to the Arab League would not affect Israel's movements in Syria.