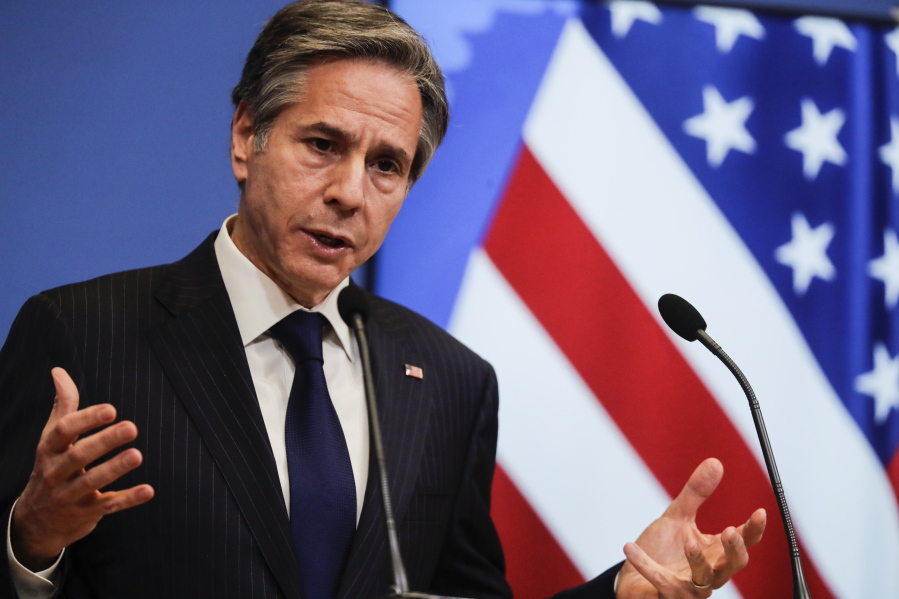 The United States has pledged to continue exerting pressure on the Syrian regime and its supporters, while enhancing accountability for their violations. In a statement issued yesterday, US Secretary of State Antony Blinken commented on the announcement by the US Treasury Department imposing sanctions on two currency exchange companies that provide support to the Syrian regime.
Blinken stated that the United States, under the Caesar Syria Civilian Protection Act, has imposed sanctions on two Syrian money exchange companies and three individuals affiliated with them who provide financial support to the regime. The United States asserts that these currency exchange companies, based in Damascus, have facilitated transfers of millions of dollars since 2021 to accounts in the regime's central bank.
He further revealed that these currency exchange companies, classified by the United States as being associated with Hezbollah, have been used to transfer funds from other regional countries to Syria. According to Blinken's statement, these measures "are part of broader efforts to deprive Hezbollah and Iran of the financial resources they use to sustain their malign activities in the region."
Blinken emphasized that these actions "demonstrate the United States' commitment to enhancing accountability for Assad regime violations and seeking justice for the victims, and it will not waver." He also highlighted that any foreign individual intentionally providing financial, material, or technological support or engaging in significant transactions with the Syrian regime exposes themselves to the risk of US sanctions.
Moreover, he reiterated that the United States continues to urge regional countries to carefully consider the atrocities committed by the regime against the Syrian people, some of which rise to the level of war crimes and crimes against humanity, as well as the regime's ongoing efforts to deprive large parts of the country from accessing humanitarian aid.
Blinken affirmed that Washington will use all available tools "to pressure for reform and enhance accountability for those benefiting from the Assad regime's atrocities and egregious human rights abuses."
It should be noted that the US Treasury Department imposed sanctions on Al-Fadel Exchange and Remittance Company, Al-Adham Exchange Company, Fadel Marouf Balwe, Marouf Balwe, and Mohammed Marouf Balwe, pursuant to Executive Order 13582 and the Caesar Syria Civilian Protection Act.