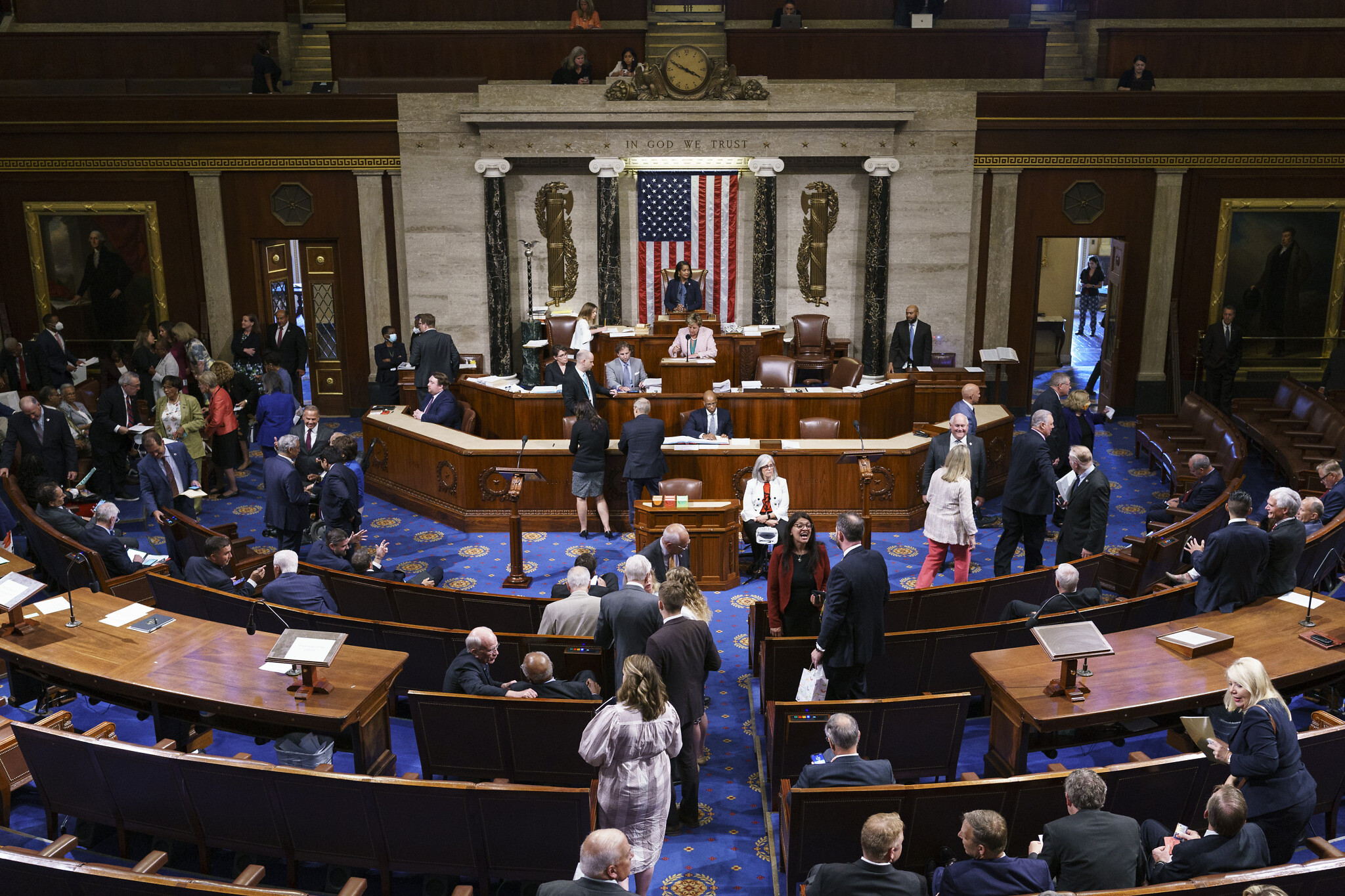 According to Istanbul-based news outlet Syria TV the Assad Regime Anti-Normalization Act will be put to vote today in the US Congress. The bill, drafted with the support of a Syrian civil society group Citizens for a Secure and Safe America (C4SSA), aims "to prohibit any official action to recognize or normalize relations with any Government of Syria that is led by Bashar al-Assad, and for other purposes."
The bill, introduced last week by Representative Joe Wilson has strong bipartisan support and seeks to strengthen existing sanctions against the Assad regime as well as add new punitive legislation against those supporting his criminal enterprise.
Drafted to bolster the 2019 Caesar Syria Civilian Protection Act (Caesar Act) as well as the Captagon Act, the bill would expand those affected by existing laws not only to Assad, paramilitary groups, and select individuals but to the regime's expanded infrastructure such as parliament, senior Baath Party members and any persons, organizations or agencies responsible for the theft and misappropriation of humanitarian aid as well as those confiscating the property of Syrian citizens for "personal gain or political purposes."
The broadened scope of the new legislation would mean that previously exempt projects and entities, which essentially function as extensions of the "state," may now be susceptible to sanctions. Such as the state-owned Cham Wings airline, the Syria Trust for Development, run by Assad's wife Asma, as well as infrastructure projects like an energy and resources scheme between Egypt, Jordan Syria, and the US wherein the regime would receive natural gas and electricity in lieu of monetary assistance, which is not allowed under the proposed bill that also sanctions not only monetary but also "in-kind transactions."
The law goes to great lengths to ensure that various forms of assistance are monitored and censured such as any "investment, grant, contract, donation or loan from non-Syrians residing in Turkey … UAE, Egypt, Jordan, Iraq, Oman, Bahrain, Kuwait, Saudi Arabia, Tunisia, Algeria, Morocco, Libya, or Lebanon, as long as the recipient is inside the areas of the [Assad] regime."
The bill also places restrictions on the US government and would require the Secretary of State to plan and implement annual strategic meetings, for a period of five years, to oversee diplomatic exchanges between Egypt, Turkey, the UAE, and the Assad regime, as well as other regional players, with the aim of guiding such endeavors towards counter normalization efforts and the implementation of regime change and political transition.
If passed, this bill will also see the 2019 Caesar Act renewed. The Assad Regime Anti-Normalization Act is not designed solely to enhance and strengthen previous anti-Assad legislation such as the Caesar and Captagon Acts but is also intended to send a strong message to any country which seeks to aid or assist the Assad regime in any way and by closing previous "loops holes" through placing strict punitive measures on normalization efforts.