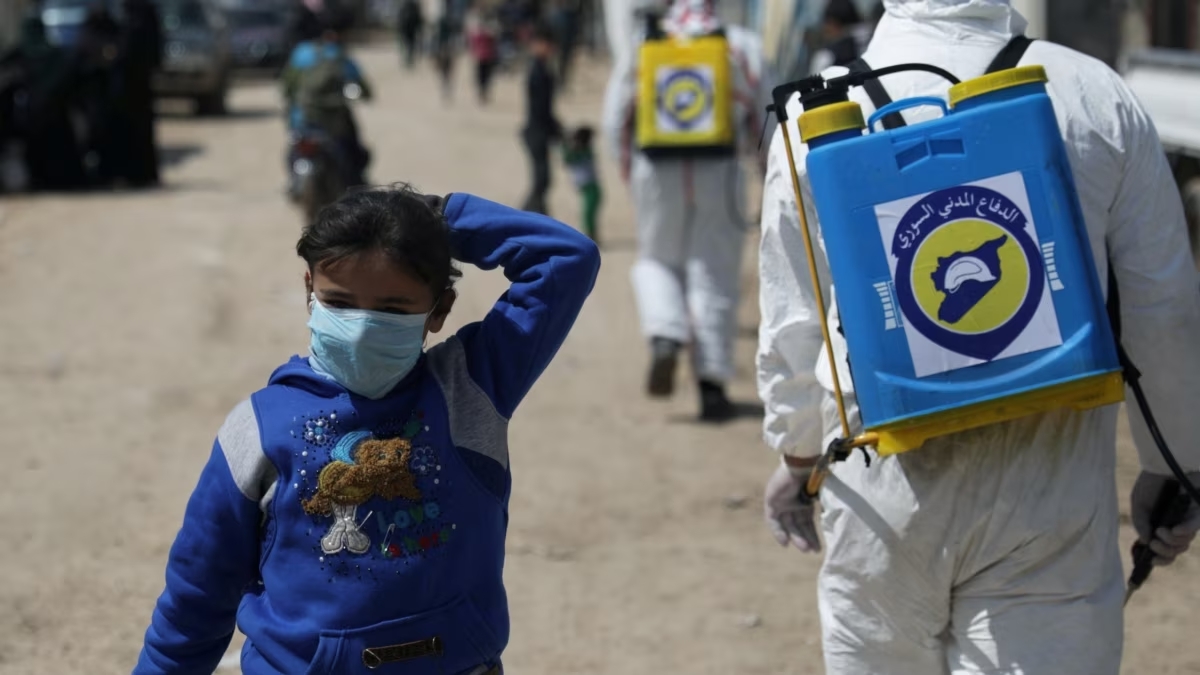 According to a statement released by the Syrian Civil Defense, also known as the White Helmets, via their social media accounts, 142 new laboratory-confirmed cases of the COVID-19 coronavirus were recorded over a seven-day period, including 17 cases in the IDP camps of northern Syria.
The medical authorities of northwestern Syria have warned of serious threats facing civilians from the disease, with the confirmation of the continued spread of the coronavirus epidemic. The region is going through difficult conditions such as poor infrastructure, a significant lack of supplies and services, and complications from the aftermath of earthquakes and the spread of other communicable diseases like cholera. All these factors make the already vulnerable community more at risk of ongoing and new healthcare crises.
The White Helmets and the Ministry of Health have encouraged the public to recognize the need to receive the COVID-19 vaccine while emphasizing adherence to preventive measures such as wearing a mask, practicing social distancing, regularly sterilizing hands, and avoiding crowded places. These precautions are essential to preserving safety and reducing the spread of the epidemic.
The ongoing threat of the coronavirus is particularly acute in refugee and other vulnerable communities suffering from war and displacement, along with conditions of diseases in refugee camps. These camps are often overcrowded and unsanitary, making it difficult to maintain social distancing, sanitation, and proper hygiene practices. The lack of access to clean water, basic healthcare, and sanitation facilities increases the risk of diseases like the coronavirus and cholera spreading rapidly and leading to severe consequences.
Without adequate measures in place to protect these populations, the spread of COVID-19 could escalate even further, causing a humanitarian crisis that would put even more people at risk. Therefore, it is essential for the international community to take urgent action to address this ongoing challenge before it's too late.