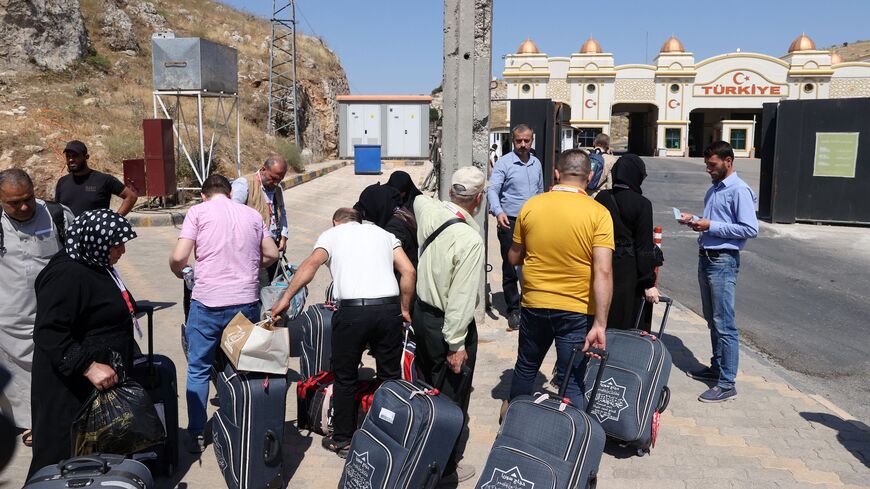 Yesterday, the initial group of Syrian pilgrims hailing from the liberated areas of northern Syria set off for Hajj via the Bab al-Hawa crossing. Approximately 300 pilgrims are expected to be processed on the first day, as stated by Qassim al-Qassim, the head of the Immigration and Passports Department. Once their documents, identities, and luggage have been verified, the pilgrims will enter Turkey before continuing their journey to Saudi Arabia via Gaziantep International Airport.
Throughout the past decade, the Syrian Supreme Hajj Committee, affiliated with the SOC (Syrian Opposition Coalition), has been responsible for managing all Hajj-related matters for Syrians from both liberated areas and regions occupied by the regime. They have processed applications for an annual range of 10,000 to 20,000 pilgrims, in accordance with the quotas established by Saudi Arabia. However, due to the recent reconciliation between the Kingdom of Saudi Arabia and the Assad regime, it has been announced that starting next year, the regime's Ministry of Religious Endowments (Awqaf) will assume oversight of the applications and arrangements for Hajj for all Syrians.
This development suggests that individuals residing in liberated territories or countries beyond Assad's control might have limited chances to safely apply for the opportunity to undertake the Islamic pilgrimage to the sacred city of Mecca in the future.