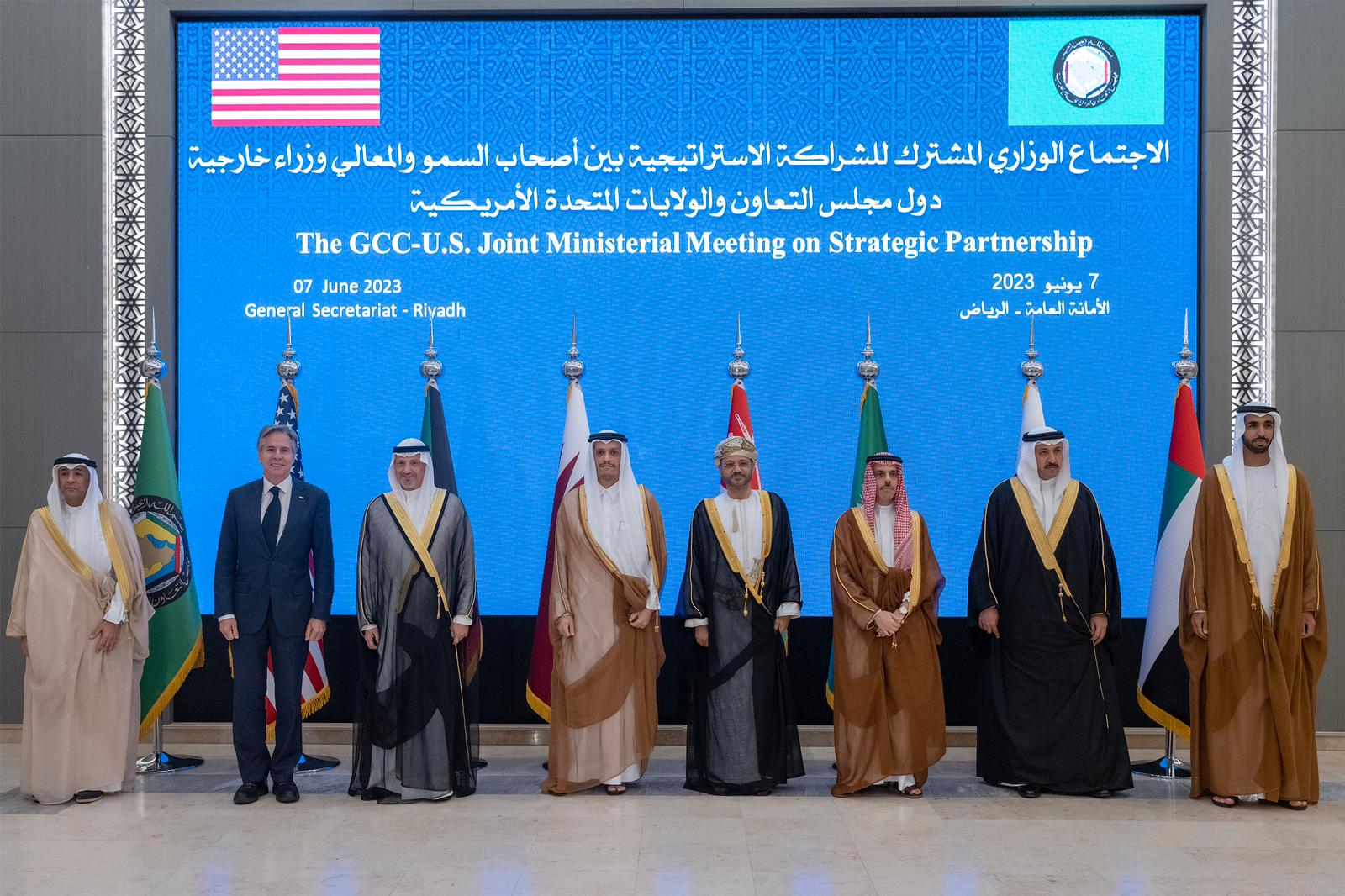 United States Secretary of State Antony Blinken participated in the recent Gulf Cooperation Council (GCC) ministerial meeting and held discussions with Saudi Crown Prince Mohammed bin Salman and Foreign Minister Prince Faisal bin Farhan yesterday.
In a joint statement issued after the meetings, the GCC and the US reiterated their commitment to achieving a political solution in Syria that upholds the aspirations of the Syrian people while preserving the nation's unity and sovereignty. The statement emphasized the importance of this solution being in line with international humanitarian law and UN Security Council Resolution No. 2254. It also acknowledged the Arab initiatives aimed at reaching a resolution, including Jordan's "step-by-step" plan formulated in Amman the previous month.
Apart from addressing the political situation in Syria, the statement also focused on the issue of terrorism, particularly the ISIS threat. The GCC and the US expressed their continued cooperation in containing and dismantling the group, not only through military means but also by addressing the underlying causes that allow it to persist.
Blinken highlighted factors such as a lack of economic opportunities, poor humanitarian conditions, and ongoing insecurity and instability as contributing to the growth and resilience of ISIS. He emphasized the importance of maintaining commitment to stabilization goals.
According to the Secretary of State, the US plans to contribute approximately $150 million in humanitarian aid. This contribution is part of a larger commitment made by the global anti-ISIS coalition, totaling over $600 million, with the aim of assisting areas in Syria and Iraq that were formerly occupied by ISIS. The objective is to create an environment that offers support and viable alternatives to the terror group.
The refugee crisis was also addressed, and both the GCC and the US agreed to collaborate in creating conditions within Syria that facilitate the "safe, dignified, and voluntary return of refugees and internally displaced persons" in accordance with international humanitarian law and the UNHCR.