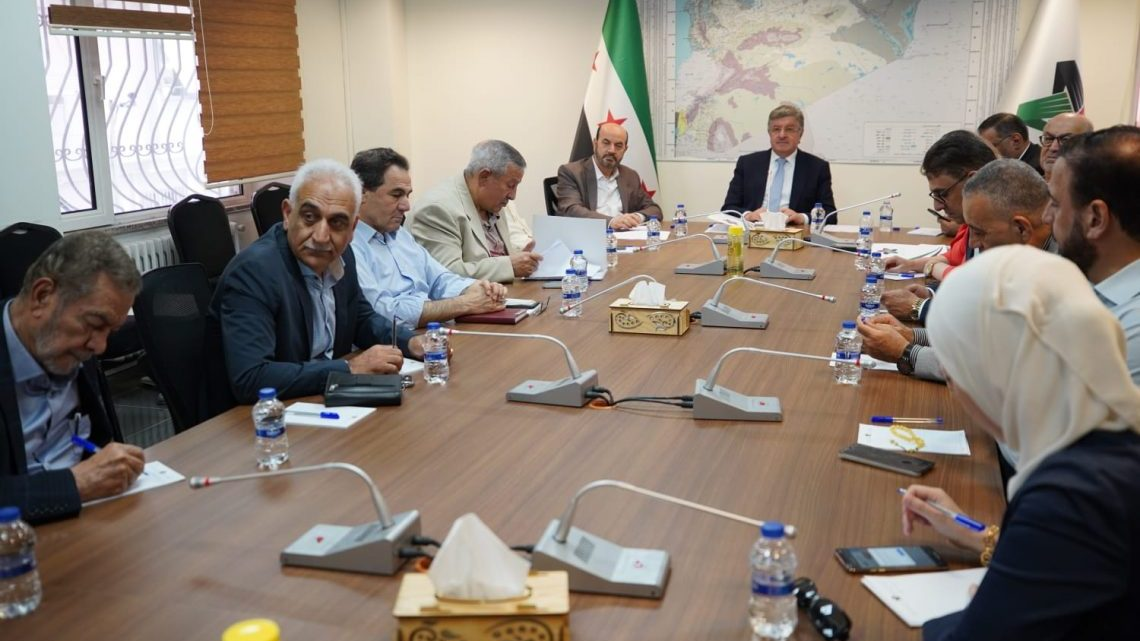 The head of the Syrian Negotiation Commission, Badr Jamous, has expressed the opposition's readiness to engage in direct negotiations with the Syrian regime on all issues.
This statement was made by Jamous in an interview with the Russian Sputnik agency yesterday, in response to the recent meeting of the negotiating body.
He emphasized that the negotiating committee is firmly convinced that a political solution is the only way forward, and that they are committed to achieving the goals outlined in Resolution 2254, which pertain to a ceasefire and a political settlement.
Jamous's remarks come just days after the meeting of the negotiating committee in Geneva, where they discussed the current situation in Syria, as well as regional and international developments.
The meeting, which took place on Saturday and Sunday, was attended by the UN envoy to Syria, Geir Pedersen, and several envoys from Western countries.
In an exclusive statement to the Nedaa Post news agency, Jamous explained that the objective of the meeting was to reach an agreement with all the opposition factions represented in the negotiating body, and to convey a clear message regarding their stance on a political solution, normalization with the Syrian regime, the refugee issue, and regional changes.
Furthermore, one of the meeting's goals was to highlight that partial solutions would not lead to a resolution of the Syrian conflict and might even exacerbate the situation.
The final statement issued at the Geneva meeting reaffirmed the opposition's commitment to Resolution 2254 and criticized the Syrian regime's reinstatement in the Arab League without implementing international resolutions.
However, it is important to note that negotiations with the Assad regime have faced significant criticism from Syrians who have expressed their strong opposition to such talks.