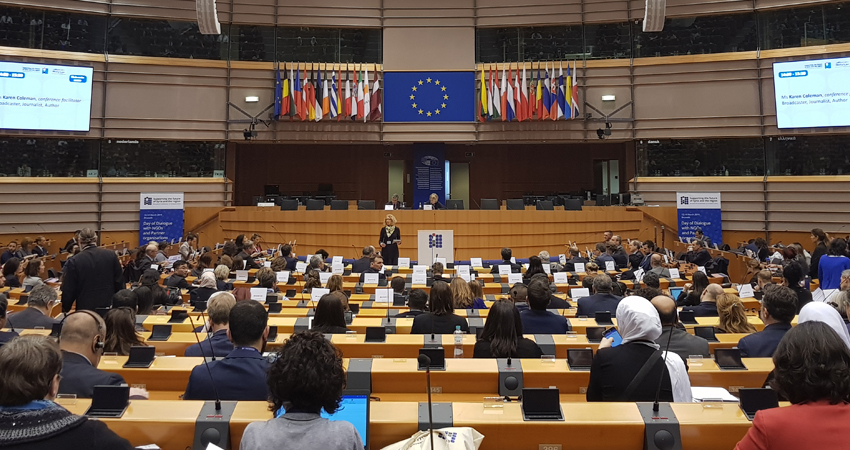 The EU will hold the 7th Brussels Conference for "Supporting the People of Syria and the Region." In response, the Syrian Civil Defense, also known as the White Helmets, has released an advisory brief for the participants. The brief calls on them to affirm their support for the Syrian people and prioritize their voices, representing their diverse perspectives, in all discussions about the Syrian crisis.
The advisory brief emphasizes the importance of acknowledging the will and opinions of the Syrian people, who are directly affected by the crisis. This can be achieved by including Syrian civil organizations and institutions from liberated territories and allowing their participation in initiatives such as the Brussels Conference and other political processes or decisions regarding Syria.
The White Helmets highlight that "local organizations are the primary humanitarian actors in northwest Syria." Therefore, a localization strategy for Syria is crucial for progress and success. Donors should ensure dedicated support to local organizations, including capacity building, to enhance the overall response and community resilience in northwest Syria. Programs and interventions should be tailored in a conflict-sensitive manner to safeguard the safety and meet the needs of affected populations while minimizing harm.
The statement addresses the issue of both cross-border and cross-line aid. It emphasizes that lifesaving humanitarian assistance for Syrians must be sustained, unhindered, and accessible through all possible entry points. It advocates strongly for a long-term, sustainable solution to cross-border aid delivery and reminds that legal experts have stated that UN or other aid organizations do not require approval from Assad or Russia for cross-border aid.
The recommendations also caution against cross-line aid, as there is well-documented evidence of aid manipulation, diversion, and deliberate withholding of aid for political and military gains by the regime. The brief questions the wisdom of entrusting aid and assistance to the same criminal system that has caused the murder, injury, and displacement of the Syrian people.
Furthermore, the advisory brief stresses the important role the international community must play in pressuring the Assad regime and its allies, such as Russia. This includes taking measures to halt attacks on civilian infrastructure and populations, maintaining political and economic pressure through the cessation of normalization and sanctions, and pursuing justice and accountability for the numerous war crimes and human rights violations through available legal processes. The lack of justice and accountability has allowed the regime to continue its atrocities against the Syrian people without consequences.