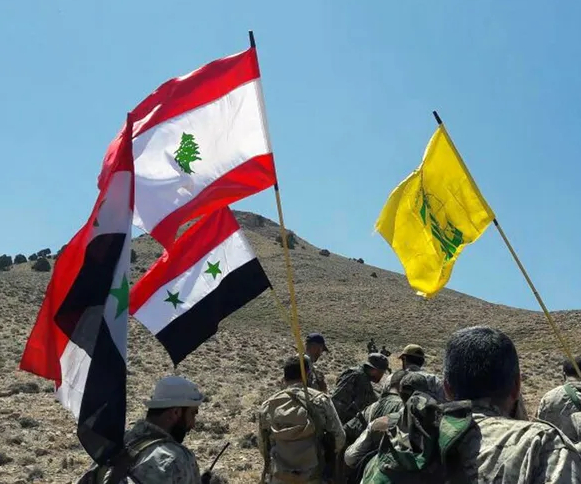 According to the London-based Syrian Observatory for Human Rights (SOHR) director, Rami Abdel Rahman, there have been claims of cooperation between terrorist groups Hezbollah and ISIS in Syria since 2021. The allegations point to long-term collaboration between Hezbollah, ISIS, and Iranian-backed militias, with the reported aim of destabilizing areas controlled by the PKK-aligned Syrian Democratic Forces (SDF).
Based on documents obtained by SOHR, it is alleged that Hezbollah and Iranian militias have been providing weapons and logistical support to ISIS in Syria's Badia regions, which encompass vast desert territories in the country's oil-rich east, as well as in Daraa and Qalamoun.
A leaked voice message from a Hezbollah commander has surfaced, shedding light on the operational links between ISIS and the group "with the aim of achieving mutual interests." The recordings also suggest that Hezbollah withdrew support from Assad regime forces during ISIS attacks in exchange for ISIS refraining from targeting their own troops.
These revelations have led to heightened tensions between Assad regime forces and Hezbollah in Deir Ezzor. The situation adds to the mounting tensions in the region and appears to be one of the factors behind the recent deployment of regime forces in the area. It seems that Assad is seeking to remove Lebanese and Iranian-backed forces, including Hezbollah, from the region in favor of Russian-backed troops.
It's important to note that these allegations raise serious concerns about the security situation in Syria and the complexities of the ongoing conflict. The situation on the ground remains fluid and subject to ongoing developments.