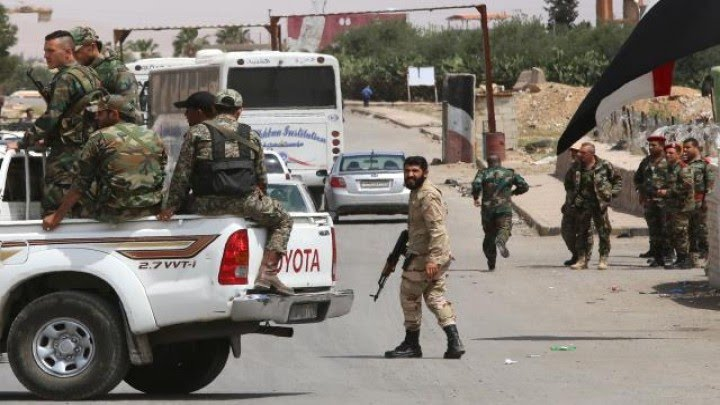 There are reports indicating that the Assad regime is preparing to launch a military campaign in the western countryside of Daraa, targeting regions such as the city of Tafas, as well as the towns of Muzayrib and al-Yadudah.
According to sources, the regime's security services claim that the area is infested with robbers, thieves, drug dealers, and ISIS cells. These cells are said to be involved in assassinations of army and police personnel loyal to the regime.
Sources further state that the regime aims to send a message to Arab countries regarding the reconciliation process. They intend to demonstrate their commitment to cracking down on drug dealers, attempting to connect this issue with what they describe as armed terrorist groups.
Moreover, this move is seen as an effort to clear the regime's officers and Hezbollah militias from any involvement in drug manufacturing and smuggling operations in the southern region. Requests from some Arab countries to halt cross-border drug trade towards Jordan and the Gulf countries have prompted this action.
On June 27th, a regime fighter jet conducted two airstrikes on agricultural lands surrounding the city of Tafas and near the town of al-Yadudah in western Daraa. The targets were hideouts of a drug-trafficking group linked to Rafie al-Ruwais, one of the most prominent drug smugglers in the region.
However, it is worth noting that this is not the first time the regime has launched military and media campaigns to exert pressure on the local population, engage in financial blackmail, and send political messages beyond its borders. These actions are intended to showcase the regime's capability to combat drug smuggling and maintain security, particularly along the borders.