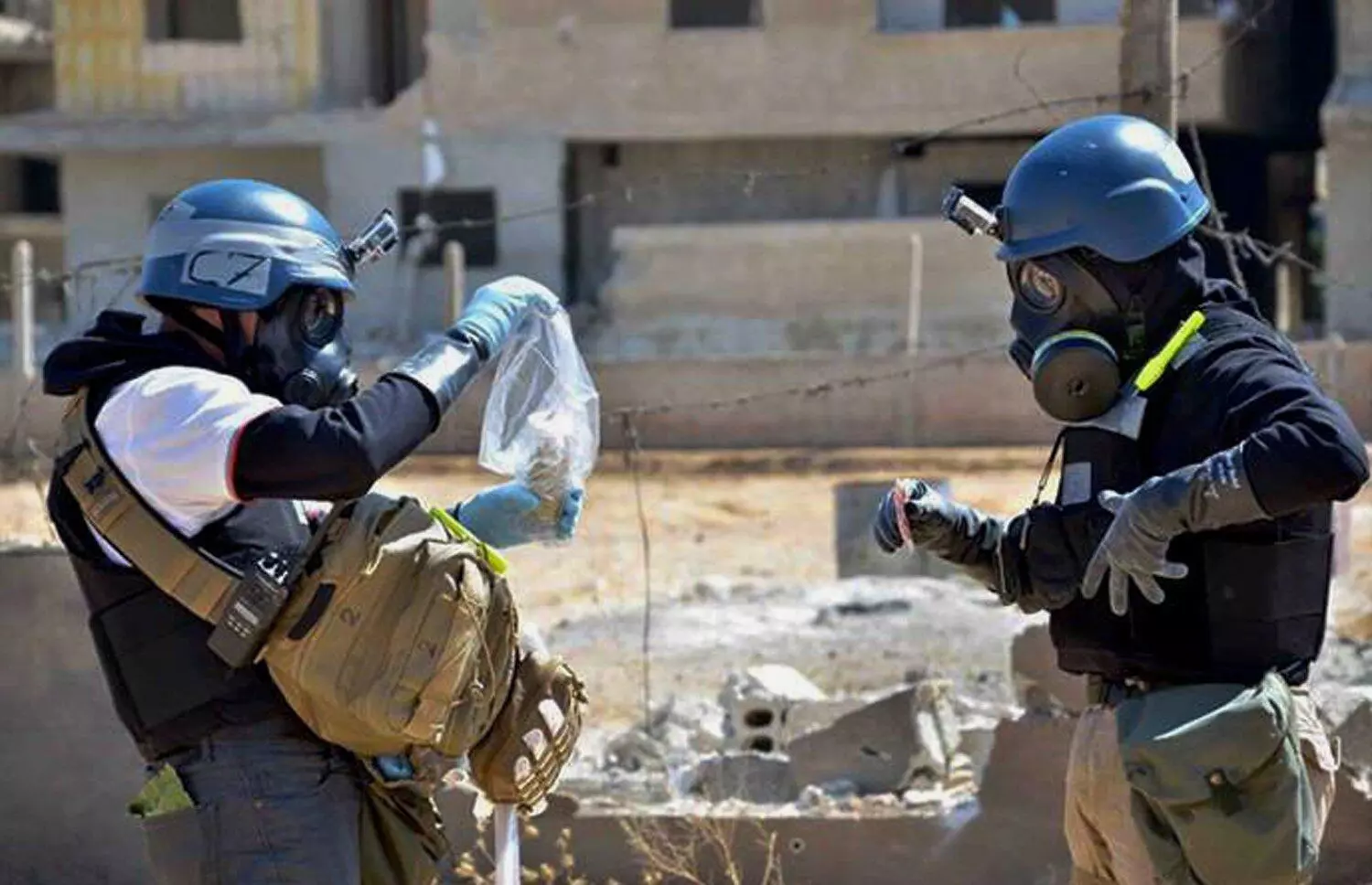 The Organization for the Prohibition of Chemical Weapons (OPCW) has categorically denied the allegations put forth by the Syrian regime regarding chemical attacks on its forces in the town of al-Masasneh, located in the Hama countryside.
In an official statement released on Tuesday, the organization stated that its fact-finding mission had thoroughly investigated the claims made by the regime and found no substantial evidence to support them.
According to the Syrian regime's report submitted to the OPCW on October 26, 2017, it asserted that its forces had been targeted by two chemical attacks in al-Masasneh on July 7 and August 4 of the same year. The regime claimed that these attacks were executed through the use of mortar shells containing poisonous gases, resulting in numerous injuries among its personnel.
In response to these allegations, the regime requested the technical secretariat of the OPCW to initiate an investigation into the incidents and hold the opposition factions accountable.
The OPCW's fact-finding mission collected information pertaining to the incident from various sources, including witness testimonies, videos, and medical records. Furthermore, the mission engaged in correspondence and meetings with the Syrian regime to address any discrepancies observed during the investigation process.
After meticulously examining all the acquired data and conducting a comprehensive analysis of the evidence, the fact-finding mission reached the conclusion that there was insufficient justification to establish the use of chemical weapons in either of the reported incidents.