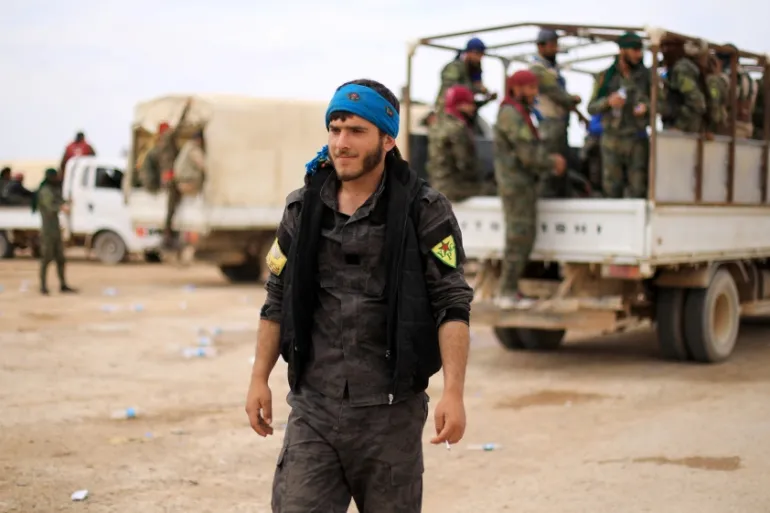 The CEO of the Syrian Democratic Council (SDC), Ilham Ahmed, has acknowledged the existence of coordination between the SDC and various Kurdish parties, including the Kurdistan Workers' Party (PKK).
According to Ahmed, this coordination falls within the framework of the nationalist orientation of Kurdish parties and tribes, drawing a parallel with Arab nationalist parties. She stated, "We have relationships with the Workers' Party and Kurdish parties in the Kurdistan region of Iraq, as well as with Kurdish parties in Iran."
Ahmed emphasized that these relationships are in the interest of the Kurdish people and aim to address Kurdish issues in the four countries involved, as reported by the Al-Sharq al-Awsat news agency.
Regarding the Syrian National Coalition's refusal to engage with the SDC due to its association with the PKK, Ahmed asserted that the SDF, as an independent entity, makes its own decisions and formulates its own policies. The SDF is responsible for deciding on matters related to any Syrian event or situation.
Responding to rumors about American efforts to facilitate a meeting between the SDC and the coalition, Ahmed stated, "The organization is open to dialogue with all Syrian parties, provided that these parties maintain their sovereign decision-making authority."
The SDC CEO also criticized the coalition, accusing it of transforming into a resistance front and refusing to engage with the SDC. Ahmed further alleged that the coalition awaits approval from the Turkish government before making any decisions.