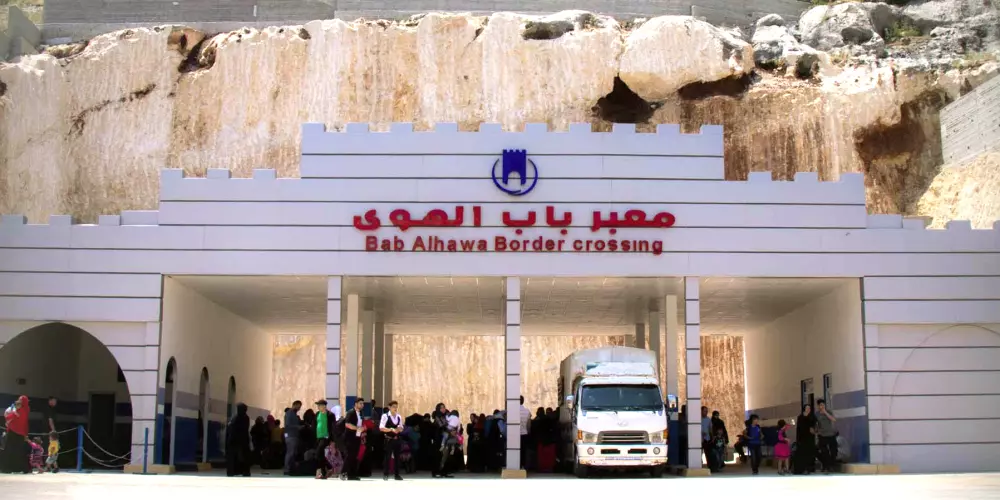 The Syrian regime has granted permission to the United Nations to use the Bab al-Hawa border crossing for aid delivery for a period of six months, starting from July 13. This comes after the UN Security Council failed to extend the humanitarian mechanism earlier this week.
The opening of Bab al-Hawa followed a Russian veto at the UN Security Council, which effectively halted the extension of the cross-border aid mechanism for Syria for another year. This move shut down the vital lifeline, which is the sole route for UN agencies to deliver aid to the millions in need in northwest Syria.
There are serious concerns about how the regime will handle the opening of Bab al-Hawa. The regime has a long history of obstructing humanitarian assistance, and there is no guarantee that the aid will reach those who need it most. Additionally, there are concerns that the regime will use the aid deliveries to advance its political agenda.
Barbara Woodward, the United Kingdom's ambassador to the UN, has expressed concern that the Syrian regime will not allow UN monitoring of the aid deliveries through Bab al-Hawa. She has warned that failing to do so would effectively grant control of this critical lifeline to the very person responsible for the Syrian people's suffering.
Several political analysts have stressed the importance of closely monitoring the situation and ensuring that aid effectively reaches those who need it the most. However, it is also important to recognize that the regime is using Bab al-Hawa and the plight of the impoverished people of Idlib as bargaining chips. The international community must be prepared to hold the regime accountable should it fail to fulfill its commitments.