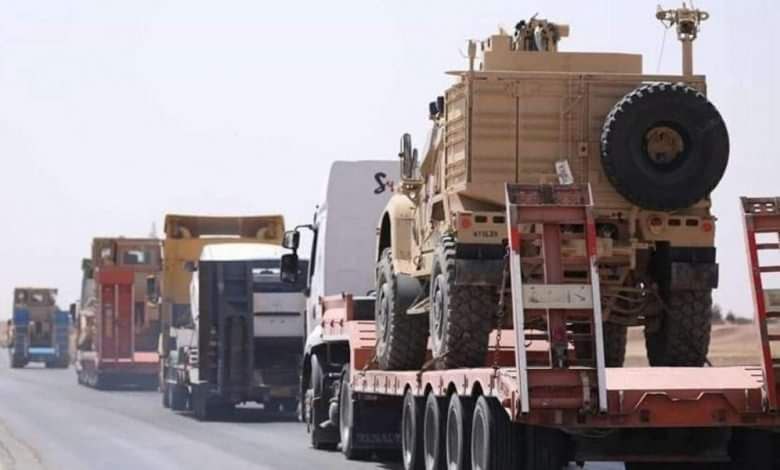 There have been reports of clashes between the regime forces and an SDF-affiliated group in Deir ez-Zor, stemming from a dispute over smuggling operations.
Regime forces stationed in the town of al-Tabiya in the countryside of Deir ez-Zor targeted an SDF-affiliated group stationed in the town of Jadeed Akidat on the opposite side of the Euphrates River.
Hostilities arose when the SDF prevented a group of smugglers from transporting materials from SDF-controlled areas to regime-controlled areas across the river.
The areas of Deir ez-Zor countryside have recently experienced increased tension and significant mobilization by the regime forces, Iranian militias, the SDF, and the international coalition forces.
Today, a large contingent of regime military reinforcements arrived at their base in the town of al-Mayadeen, comprising dozens of military vehicles and buses filled with personnel.
Furthermore, reinforcements from various regime military units, including the Republican Guard, the 17th Division, the 15th Division, and the 18th Division, along with other units, have arrived.
In response, the SDF has dispatched substantial military reinforcements to various locations under their control in the eastern and northeastern countryside of Deir ez-Zor.
SDF forces from al-Hasakah have been deployed from the al-Ma'amel neighborhood in the northern countryside of Deir ez-Zor to the al-Jadeed neighborhood in the eastern countryside. They bring with them heavy weapons, cannons, military armored vehicles, and several other vehicles equipped with medium and heavy machine guns, as well as hundreds of soldiers.
These mobilizations by both sides are in response to escalating reports of an impending military offensive by the international coalition forces and their SDF allies against the regime forces and Iranian militias present in the Deir ez-Zor countryside.