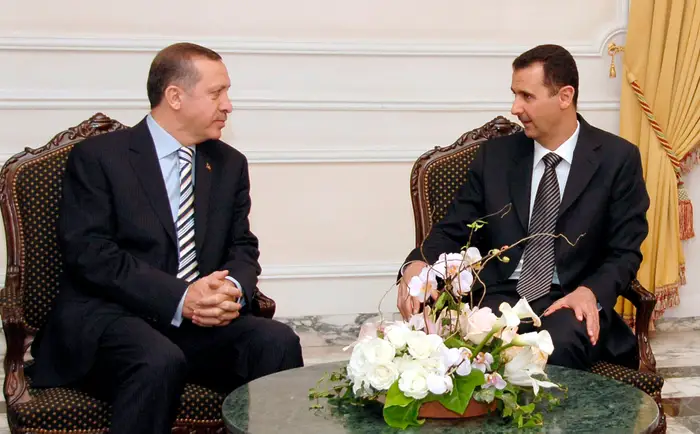 Nidal Qabalan, the former ambassador of the Syrian regime in Turkey, recently shared his thoughts on the potential meeting between Turkish President Recep Tayyip Erdoğan and Bashar al-Assad, following discussions between their respective foreign and defense ministers.
In a statement to Sputnik, Qabalan asserted that Assad would not agree to meet with Erdoğan unless the regime's conditions for normalization with Turkey were met.
He emphasized that the regime's primary concern lies with the situation on the ground, particularly the Turkish government's decision to withdraw from northern Syria.
Qabalan elaborated, "We cannot expect significant progress in the reconciliation process between Damascus and Ankara. The theoretical basis discussed during the recent Astana meeting and the Russian proposal for a roadmap could potentially be adopted to a large extent."
"However," he continued, "for any genuine progress to occur, practical steps and assurances from Russia and Iran regarding Turkish commitments to the regime's demands must accompany these discussions. Without such guarantees, we cannot speak of a substantial breakthrough."
Qabalan also dismissed the possibility of reestablishing diplomatic relations between Turkey and the Syrian regime until the Turkish military withdraws from Syria. He labeled the presence of the Turkish army as an "occupation" and insisted on the cessation of support for military factions fighting against Assad, the opening of border crossings, and the transfer of the M4 highway to the regime.
He emphasized the priority and significance of these conditions, stating that it would be impractical to overlook them and focus on "secondary issues." He concluded, "Therefore, it is crucial to establish and agree upon clear and concrete priorities, backed by explicit guarantees from Russia and Iran."